Swim for Sharks III is Scheduled for September 4th!
Support the Shark Sanctuary campaign by sponsoring a Dolphin Club Swimmer, swimming for the Sharks!*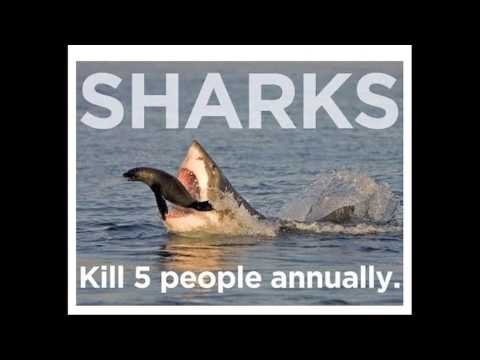 We are doing it again. On October 19, 2012 twelve intrepid swimmers from the world famous Dolphin Club braved the rough, chilly and shark (un) infested waters of the San Francisco Bay to swim 3.5 miles around the infamous Alcatraz Island to raise awareness for sharks. We repeated the swim on October 25 in strong currents.
* For insurance purposes all swimmers must be either Dolphin Club members or registered guests of the dolphin club to do the swim.
Help support our shark conservation cause by sponsoring a swimmer and helping protect sharks from extinction.
The Swimmers Dispel the Myth

Every Day
Over the 29 years (1934-1963) that Alcatraz Federal prison operated, 36 men were involved in 14 separate escape attempts. Twenty-three were caught, six were shot and killed during their escape, and two presumed drowned. Not one was killed by a shark.
Share the thrill of this adventure and learn that sharks are endangered and not as dangerous as we think.

Shark Swimmer Sponsor Levels
Smoothhound Shark

$1o/Mile Shark Stewards membership, includes newsletter and invitation to special shark events (

$35)

Soupfin Shark 20$/ Mile A membership including a San Francisco Shark Sanctuary t shirt

($70)

Leopard Shark

$50 /Mile A membership, and a tagged shark named after you with a signed certificate from Shark Stewards proving you have adopted and named a living San Francisco shark.

(

$165)

Sevengill Shark $100/Mile A membership, t shirt and a wildlife trip to the Farallon Islands lead by a shark expert from Shark Stewards.

($350)

Great White Shark $300/Mile A life membership, sharks and mermaid party for two and a Farallones wildlife trip for two lead by Shark expert David McGuire).

($1050)
WHY SWIM FOR SHARKS?
The myth that sharks live in the bay is not entirely untrue, although we choose the term "inhabit" instead of "infest." The purpose of this swim is to demonstrate that although there have been millions of hours spent in the San Francisco Bay waters, there has never been a confirmed shark attack in the San Francisco Bay by these sharks. For over a century Dolphin Club rowers and swimmers have shared the water with the denizens of the deep without harm. However, humans are killing sharks by the millions and many species including our local Great White Sharks are threatened with extinction. Learn more at our Sharktoberfest events or join the Dolphin Club.*
Help us save endangered shark species by swimming with the sharks, fundraising or volunteering!
*Meet the Shark Swimmers at a Sharks & Mermaids Happy Hour & Party, Learn about Sharks, See the Swim For Sharks Recut Film and learn about shark attacks.
Visit the event or help as a safety pilot, shark fundraiser or volunteer for the swim or other events.
Swim to begin at slack tide, 7:00 AM. 11:00AM cutoff.
Sponsor a swimmer per mile and receive a great gift, and the satisfaction that you are protecting endangered sharks.**
*(All swimmers must belong to the Dolphin Club. Event not an official swim of the Dolphin Club)
** Donations made to Shark Stewards are tax deductible to the full extent allowed by the law.