Perhaps more than any group of marine life, sharks face the most imminent threat of extinction.
Your support is key to supporting the critical work of Shark Stewards.
In 2022 year we successfully helped protect over 90 species of threatened and endangered sharks and rays from trade under international agreement at CITES, in Panama. We lobbied to support the ban on shark lines and wire leaders in tuna fisheries in the central and west Pacific, and are champions of the Shark Fin Sales Elimination Act that was signed in to law banning the sale and trade of shark fins in the USA.
Adopt a Shark for $100 and we will send a certificate directly to you!
Please help us reach our $10,000 goal to support Oceanic Whitetip Protection and Regulating Eastern Pacific Fisheries in 2023.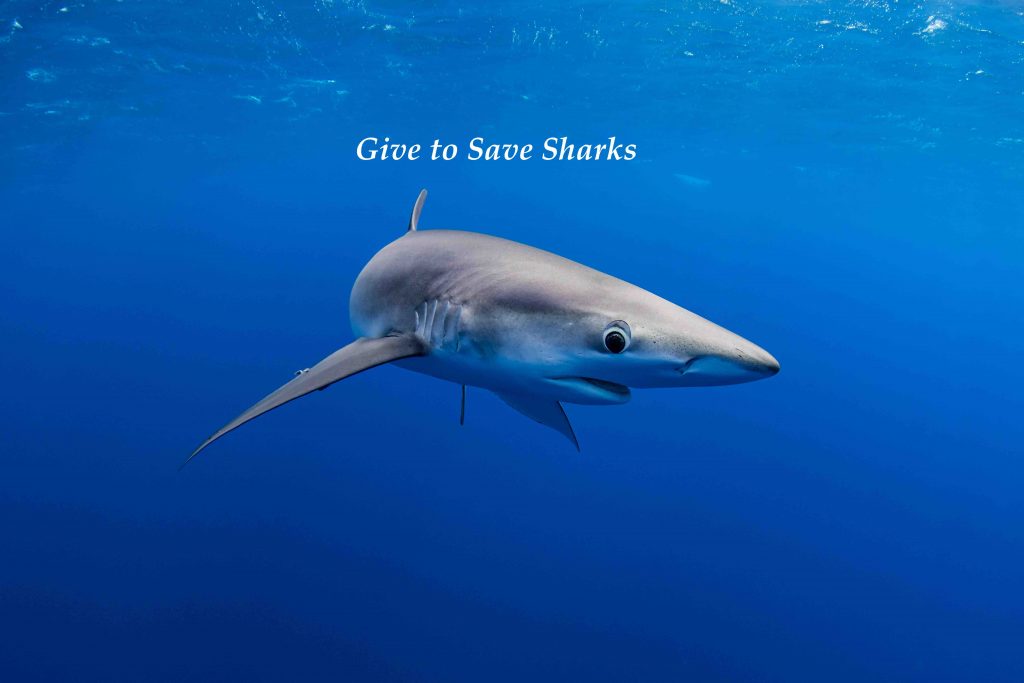 Click for PayPal and International Donations
"Shark Stewards is on the frontlines saving sharks, please support their work." Dr. Sylvia Earle, National Geographic Fellow and Founder, Mission Blue
Shark Stewards is a non profit project of the Earth Island Institute, a federally registered 501(c) 3.
Your donation is tax-deductible goes directly to support our active campaigns to save sharks and rays from extinction. We are a highly effective and efficient organization. 91% of your donation goes to direct program support, not overhead or salaries.
Giving monthly is the best way to provide ongoing support so we can plan ahead and be most effective!
---