Sharktober- Devil's Teeth Farallon Island and Wildlife Adventures
September 5, 2021 @ 1:00 am

-

10:00 am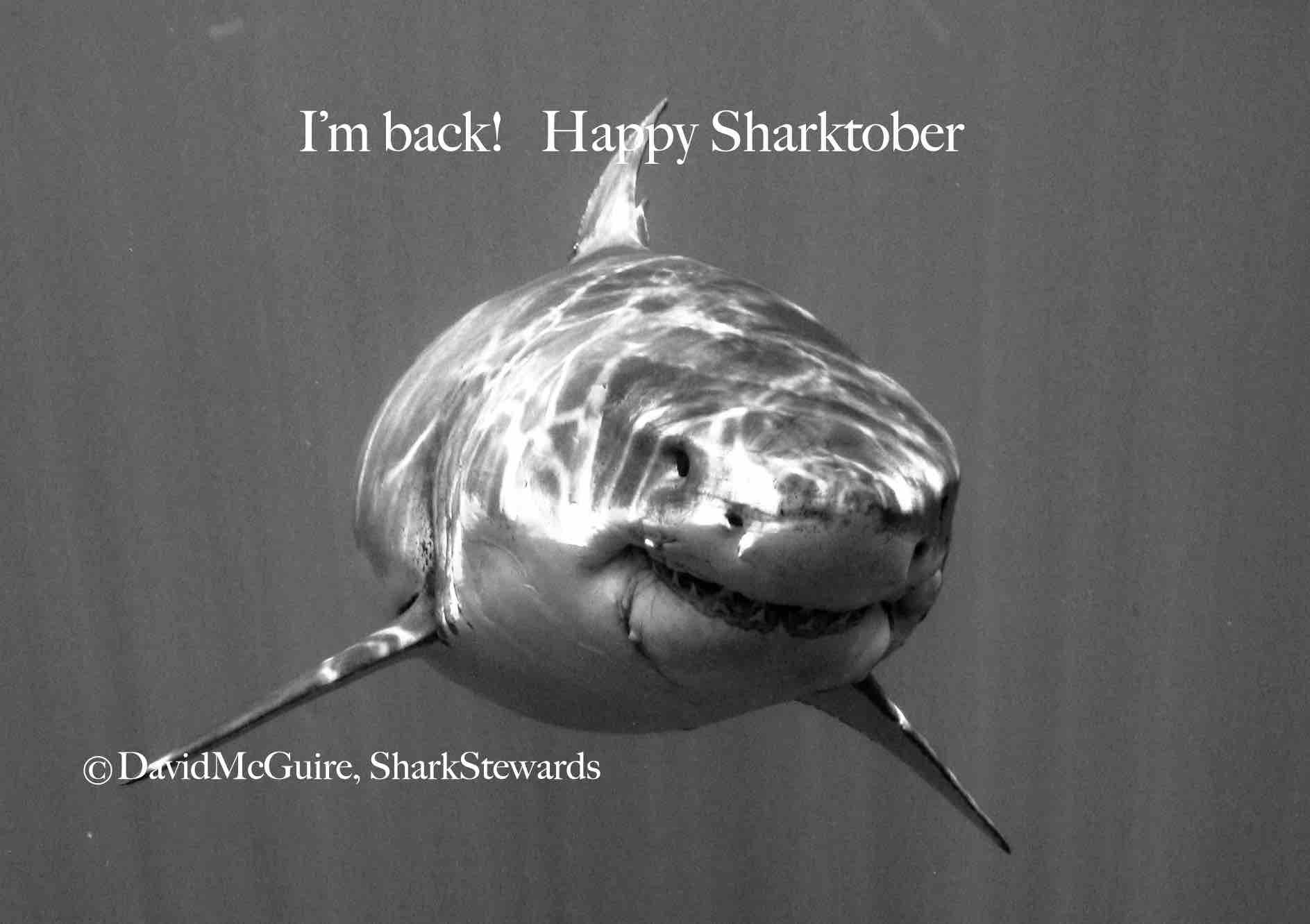 Sharktober Farallon Island Adventure
It's Sharktober! Join Shark Conservationist and Naturalist David McGuire and other wildlife specialists celebrating sharks in a life-changing experience searching the Gulf of the Farallones for whales, wildlife and our finny friends.
Join us exiting beneath the Golden Gate for amazing photo and wildlife opportunities and crossing 28 miles across the Gulf of the Farallones National Marine Sanctuary on a modern day Natural History expedition.
New dates added in October.
GET TICKETS on our next available trip in 2021
These are Farallon Island -ecocentric expeditions. We focus on sharks and shark conservation, and the marine wildlife of the Gulf of the Farallones. We are a non-profit and not a commercial enterprise, and lead specialized trips during "Sharktober."
PLEASE NOTE: our trips are ecosystem, conservation and education wildlife trips and not explicitly shark watching trips. While we focus on shark biology and behavior while at the island and may possibly see a predation or dorsal fin, these are not the primary focus of our trips. If you want to join a shark viewing/cage diving trip please visit the NOAA Sanctuary site for conditions and recommended operators.
* These exclusive trips explore and explain the natural history of the Great White Shark and other local species. We will linger near the island searching for shark predation or other signs but we cannot attract sharks nor is this a shark trip. Although it is highly likely we will see many amazing species of wildlife, there is NO GUARANTEE of seeing sharks, whales or other specific wildlife. This is Nature- but lucky for us there is a lot of it out there and we have never been disappointed. This is not a Shark Viewing trip, but a shark conservation and wildlife appreciation experience. As wildlife viewing and timing allow we may visit the Continental Shelf to view pelagic species!
We depart from San Francisco at the Fisherman's Wharf on the Embarcadero between Taylor and Jones, meeting at 0730 with an 0800 departure.  Download the map with nearby parking.
 These trips are approximately 8 hours, but can run over if we are onto something good.