Art for Sharks Live With Stephanie Zeller Martin
July 1, 2021 @ 3:00 pm

-

4:00 pm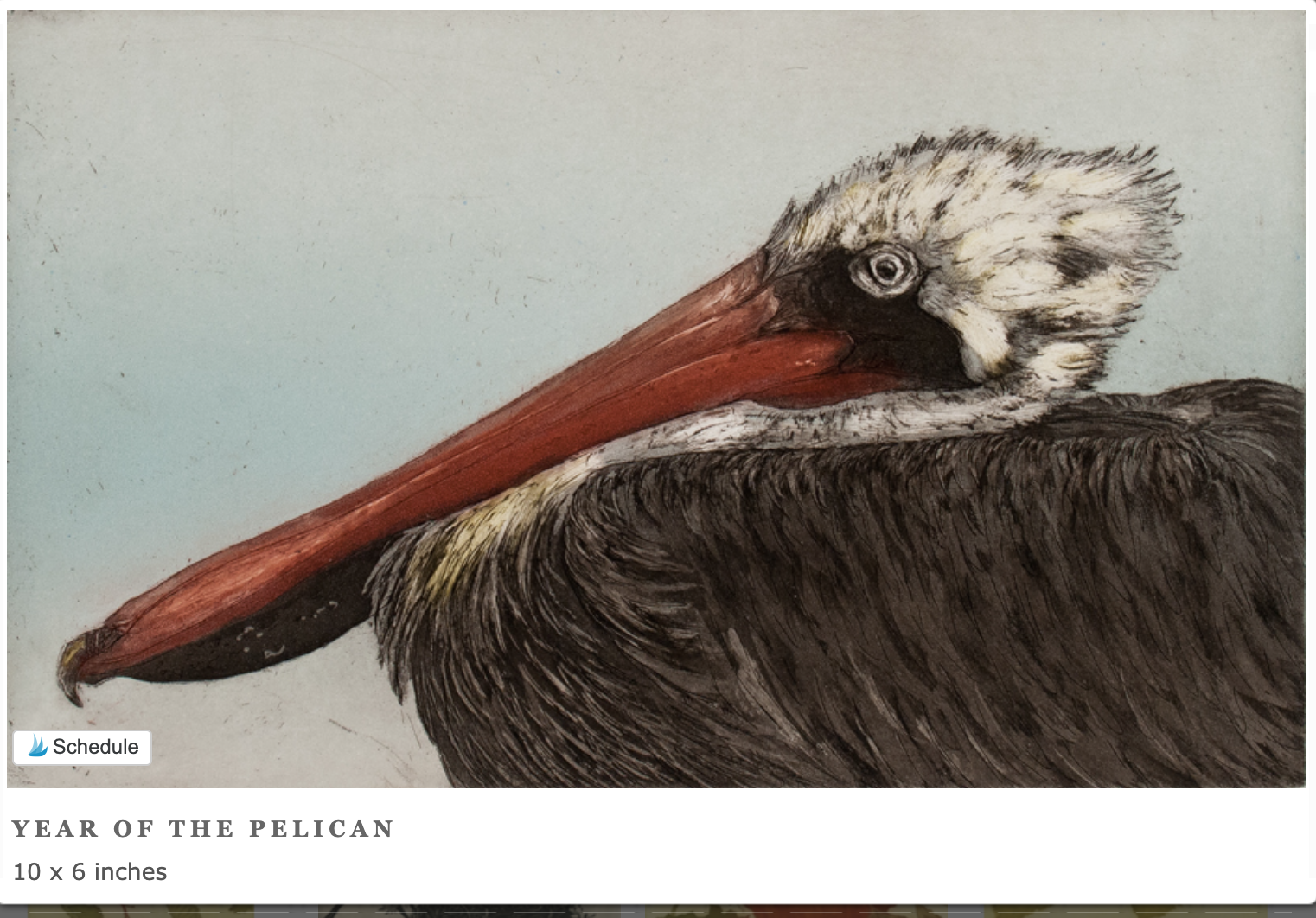 Learn about how art inspires activism.
Part of Shark Stewards Art for Sharks ongoing conversation series with ocean artists and activists with Bay Area artist Stephanie Martin.
Join us at https://fb.me/e/1sce7TM9k at 6 PM PDT. Purchase an art piece and a portion of proceeds goes to support shark stewards. Please donate at 
www.sharkstewards.org/donate
About the Artist
Stephanie Zeiler Martin is a painter and printmaker living on the California coast. Each medium makes its own demands. Plein aire painting is immediate and engaging; the light is continually changing and the elements –wind, fog, heat, lightning, ants, mosquitoes– are always at play. Printmaking, particularly etching, has its own vicissitudes and creeps along on a longer time scale. The process of drawing the subject, and then capturing the image on a copper plate, can take many hours over weeks or months. And strange things can happen in the acid tank.
Stephanie's series of aquatint etchings depicts the flora and avifauna of her native landscape. She sketches birds and nests at regional natural history museums, and finds botanical subjects in local gardens, farms, and wildlands. She recently illustrated (full color etchings and scientific drawings) her husband Orin's book on growing fruit trees organically. 'Fruit Trees for Every Garden: An Organic Approach' (Ten Speed Press/Penguin Random House) is available from your favorite bookseller.