Save Hawai'i Fish and Sharks: Endangered Species Day Live
May 15, 2022 @ 3:00 pm

-

4:30 pm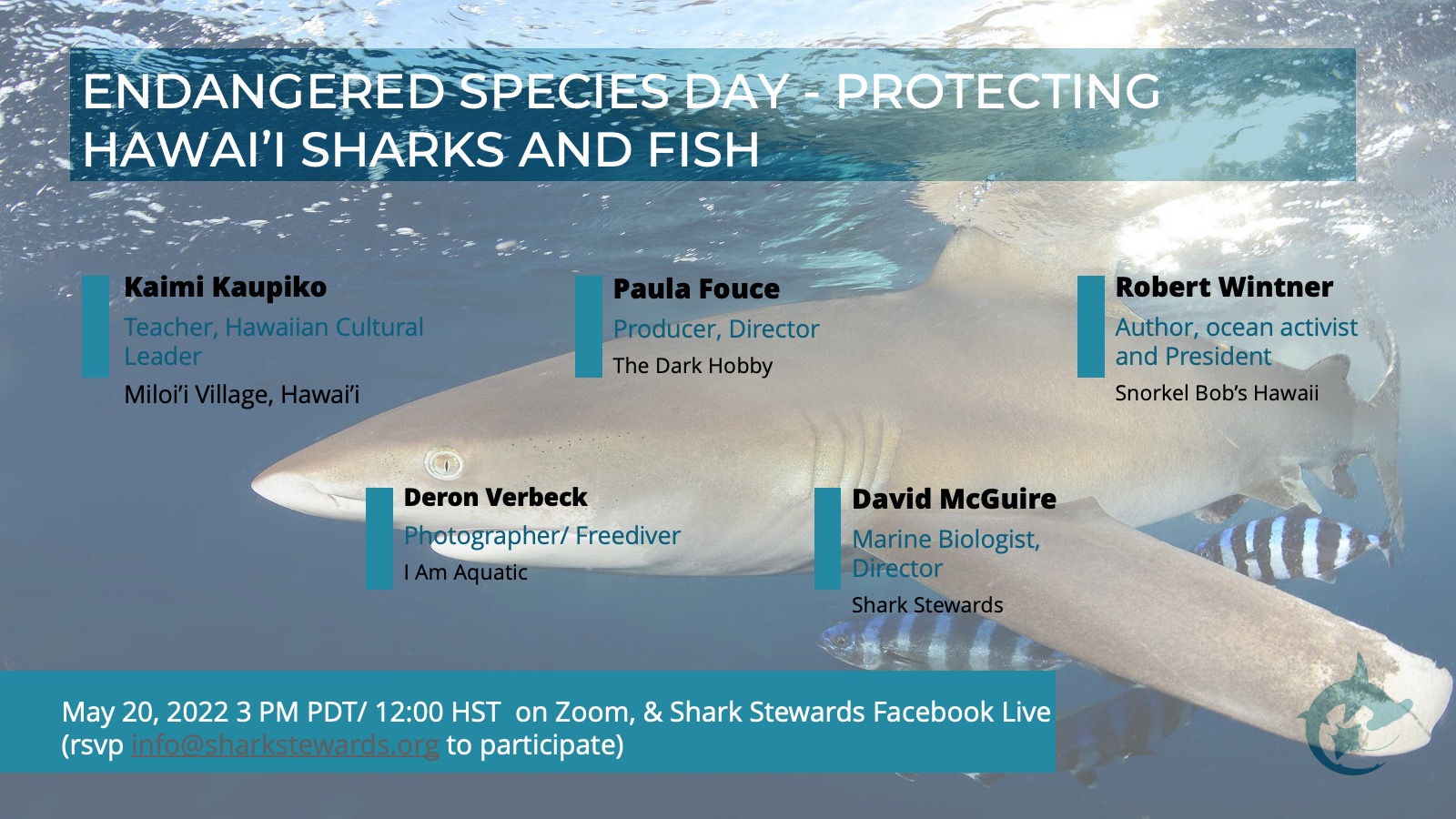 Celebrate 17th Annual Endangered Species Day On May 20th, 2022
Every year on the third Friday in May, thousands of people around the world participate in Endangered Species Day by celebrating, learning about, and taking action to protect threatened and endangered species. This global day of action and celebration was created and founded by David Robinson and the Endangered Species Coalition in 2006, and has continued ever since.
On Endangered Species Day, wildlife refuges, zoos, aquariums, gardens, schools, libraries, museums, community groups, nonprofits, and individuals hold special programs or events for people of all ages. People around the world participate in these activities or others. Find out how you can be a part of this historic day below!
Join cultural advocates, conservationists and the filmmakers of The Dark Hobby in a discussion on Hawai'i reef fish, sharks, cultural connection and actions to protect them. With writer, explorer and founder "snorkel Bob" Wintner, Producer Director of The Dark Hobby, Paula Fouce, Kaimi Kaupiko, Teacher and Cultural Leader Miloli'i Village, Deron Verbeck, Photographer/Freediver I am Aquatic and David McGuire, Director Shark Stewards and Earth Island Institute.
Endangered Species Day is Friday May 20th, 2022!