Lights, Camera, Shark Action! Live at International Ocean Film Festival
April 7 @ 6:00 am

-

3:00 pm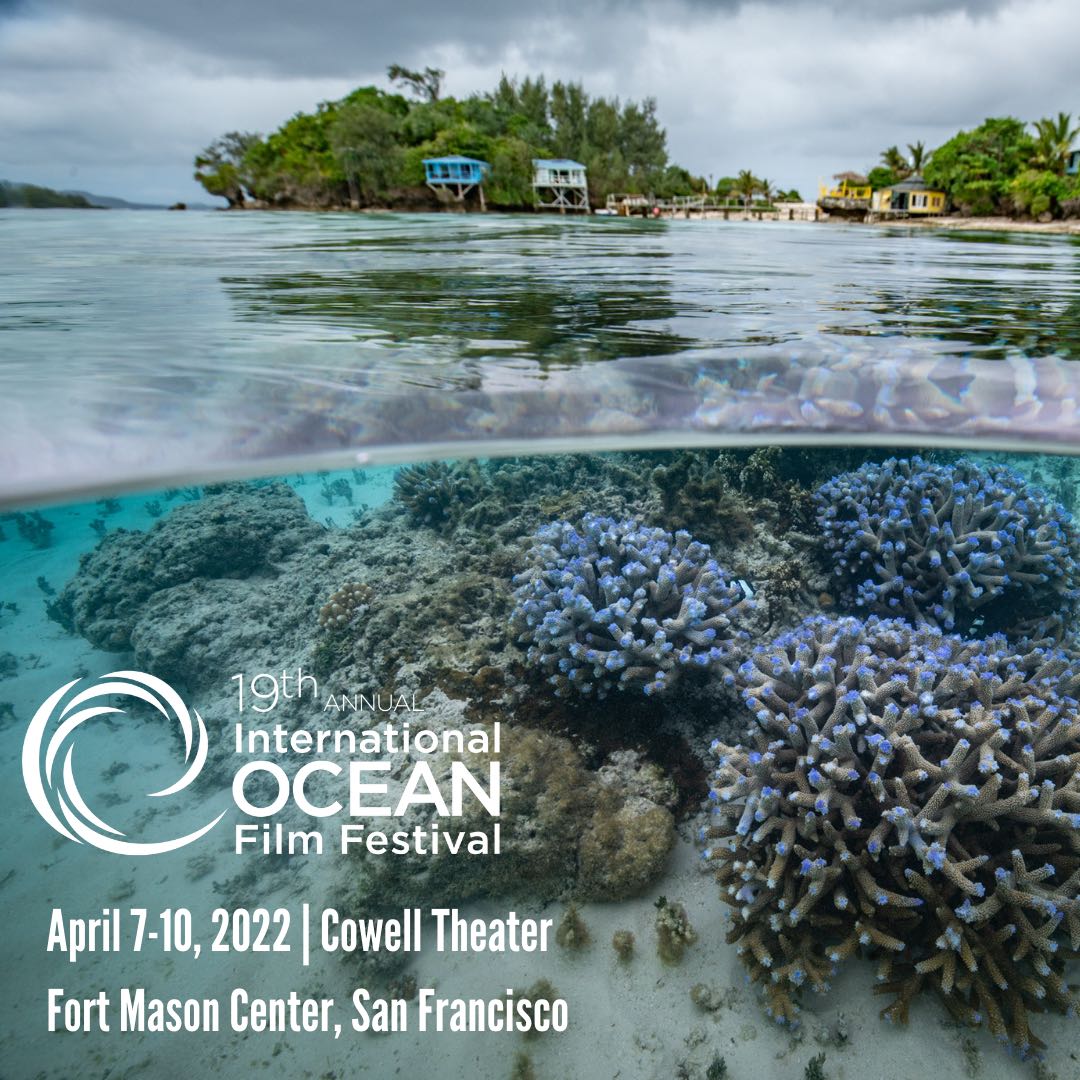 Join us at the International Ocean Film Festival
Join Shark Stewards with fans and fimmakers in San Francisco on Thursday April 7-10 for the revival of the International Ocean Film Festival. Now in its 19th year, the festival will be live on-screen at the Cowell Theater in Fort Mason including other Bay Area screening venues and virtual).
On Friday, we host the film The Dark Hobby on Aquarium fish harvested from Hawaii with film director Paula Fouce onstage. Learn about our campaign to stop harvesting Kona reef fish and support healthy reefs and sharks in the central Pacific.
We are proud to again host the all-Shark films Saturday April 9 at 1 PM in the Cowell Theater. Come early and say hi at our table in the lobby of the Cowell theater, enjoy the films, attend our panel with filmmakers and shark experts, and enjoy all the great ocean events at the IOFF April 7-10. 
"Coexistence: Understanding Sharks and Communication"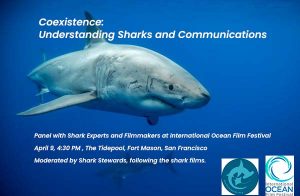 Panel Discussion at the Tidepool (aka Storehouse) 
April 9, 2022, 4:30 – 6:00 PM PDT Building D at Fort Mason, next to Flax Art.
Fort Mason Center San Francisco, CA
Saturday, April 9, 4:30 – 6:00 pm
Moderator: David McGuire, Shark Stewards
Jon Dodd PhD, Executive Director, Atlantic Shark Institute
James Ketchum PhD, Filmmaker, scientist, Pelagios Kakaunja
Kristin Paterakis MS, Producer, South Florida PBS
Can't make the fiestival? Join us virtually 
Through the power of visual storytelling and independent films, audiences of all ages are inspired to become better ocean stewards, and help to protect our oceans. As a year-round ocean conservation organization, the IOFF is proud to present films and post-screening discussions with film directors, producers and leading industry experts throughout the year.
Buy Passes below or view more information here.
VOLUNTEERS?  CONTACT US.
Details
Date:

April 7

Time:

6:00 am - 3:00 pm

Event Categories:

Event Tags: