Saving Endangered Marine Megafauna- Endangered Species Day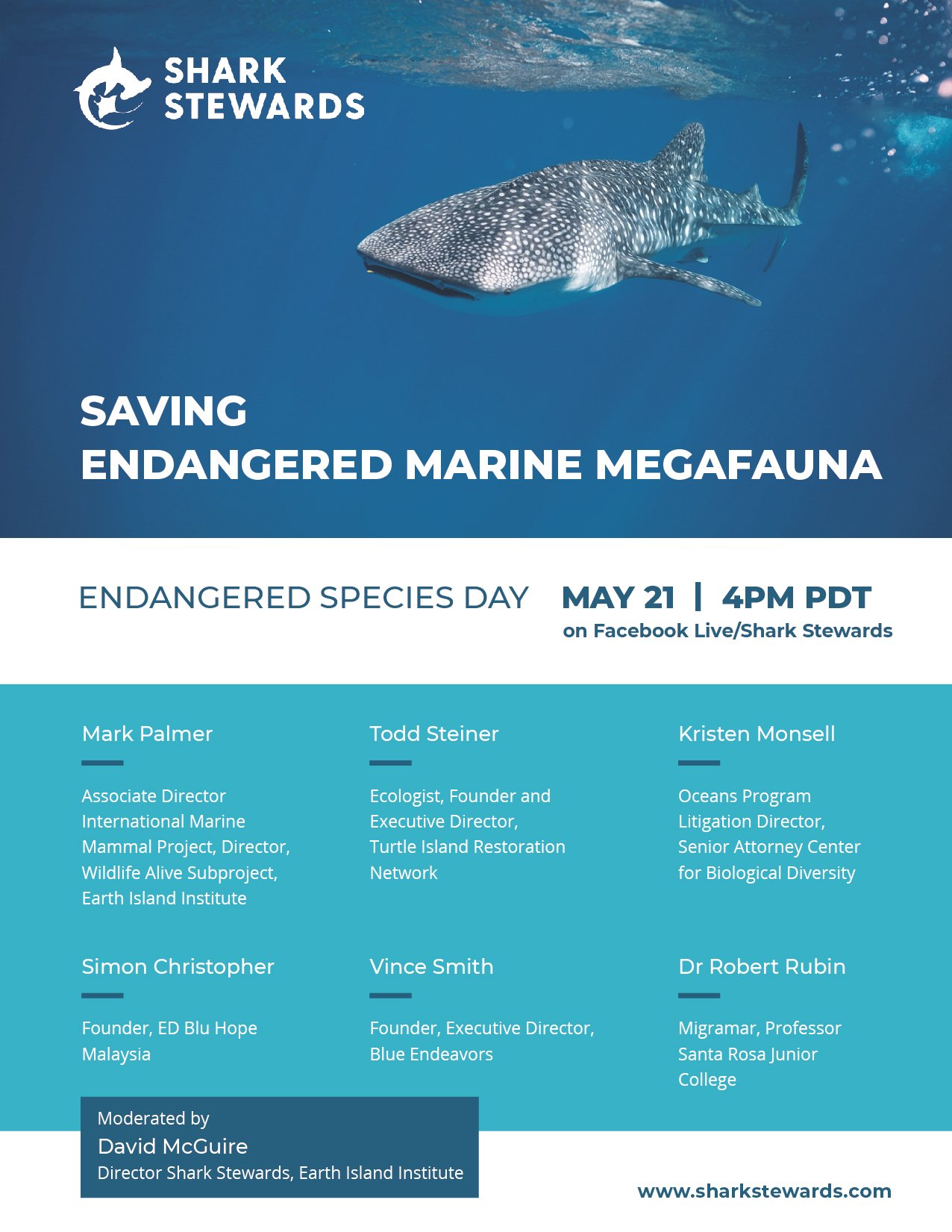 Join Shark Stewards for a celebration of wildlife and discussion on endangered marine megafauna and why we should save them from extinction.
Facebook Live discussion with Q/A and video with experts on manta rays, whales, sharks and the endangered species act.
Kristen Monsell, Center for Biological Diversity
Mark Palmer, Director International Marine Mammal Project, Earth Island Institute
Dr Robert Rubin, Migramar, Professor, Santa Rosa Junior College
Vince Smith, Founder Blue Endeavors
Simon Christopher, Founder, ED Blu Hope Malaysia
Todd Steiner, ED Turtle Island Restoration Network
Moderated by David McGuire, Director Shark Stewards, Earth Island Institute
Learn more  about Endangered Species Day and please consider a donation to support our work..
Details
Date:

May 21

Time:

4:00 pm

Event Categories:

Event Tags: