Shark Sanctuary Kayak Experience
August 1, 2020 @ 11:00 pm

-

August 2, 2020 @ 2:00 am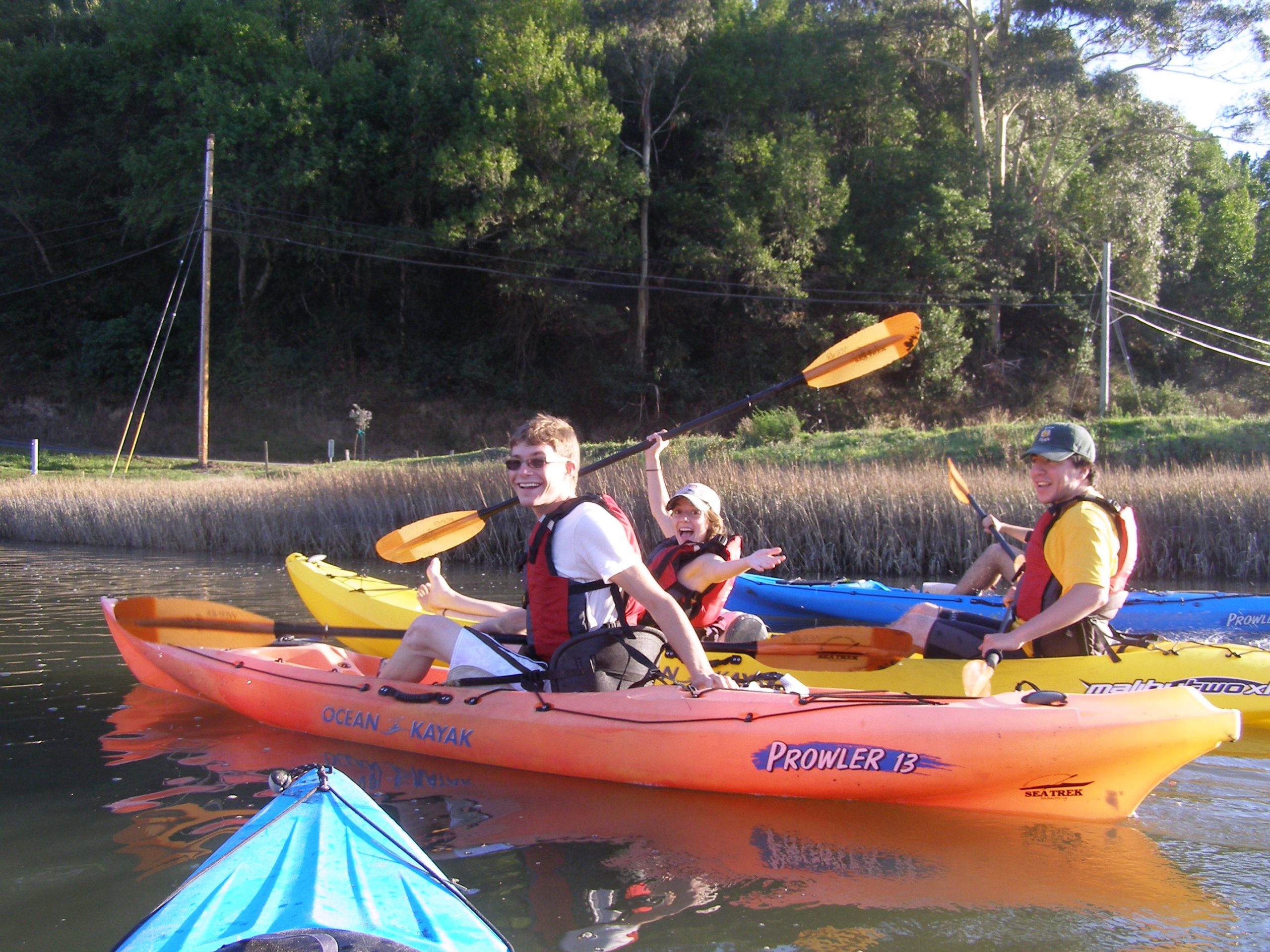 Sign up for our kayak expeditions on Richardson Bay and Help as a Citizen Scientist! We are helping build public interest to increase protection of habitat and sharks of the San Francisco Bay through these non-profit Air BnB Experiences. (Air BnB paused until mid August)
NOTE: These trips follow all COVID precautions. We can book singles and double kayaks, but all doubles must be a COVID compatible pair. Masks are required. All materials will be disinfected beforehand by SeaTrek.  Guests must practice distancing and all precautions provided by state and federal health authorities.
This excursion starts at Sea Trek at the Army Corps of Engineers Bay Model where we will learn about the tides, currents and geology of the San Francisco Bay over coffee and tea. (NOTE: Bay Model closed Sunday). The tour starts along the Sausalito waterfront on SUP or kayak heading west along the Houseboat community along a wetland where we see migratory and resident seabirds including egrets, surf scoters and great blue herons, harbor seals rafting out and the occasional bat ray or leopard shark. We cross to the north side and deploy the ROV where we look for and record marine habitat and wildlife in the shallow sections of the Bay with eelgrass habitat. We visit and walk around a restoration Island near Tiburon and see other wildlife including hawks and nesting birds and learn about native plants at this important restoration site. We lunch and explore at the island before paddling back to the Sea Trek dock.
These are citizen science experiences and guests are encouraged to download
iNaturalist
and Marine Debris Tracker and participate in the fun!
Starting at the Bay Model in Sausalito next to the Sea Trek Kayaks venue where we launch, we will learn about the tides, currents and geography of the San Francisco Bay. Following a safety talk, we paddle in Richardson Bay past houseboats, along a wetland to an island restoration site where we can photograph seals, migratory and resident seabirds and look for sharks & rays in the Bay with the Trident ROV, collecting data on habitat and species.
These trips might be strenuous depending on wind and tide. Guests should be in reasonable shape and have kayak or SUP experience. This is science focused and is not a kayak or SUP lesson. Be prepared to get damp. Lessons are available at Sea Trek prior to our event with wet gear and dry bags.
Boat Kayak, paddle, life preserver, dry bag, wet gear
Sports equipment, Safety equipment and Photography
Group size up to 8 guests