Sharktober Farallon Sanctuary Tours
September 4, 2021

-

October 31, 2021

$200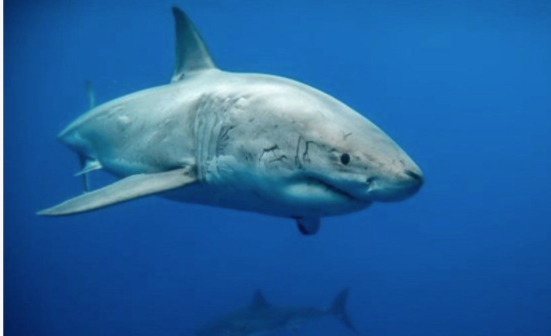 Sharktober is here! Coastal upwelling is making this year one of the most productive years in our Sanctuary with Blue, Fin and Humpback Whales abounding, happy seabirds and nice fat pinnipeds: the favorite meal for great white sharks!  
Scheduled Trips (More may be added) These trips are not affiliated with Earth Island Institute.
September 5 (FULL),
September 25 (FULL)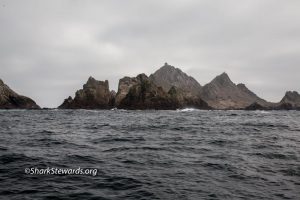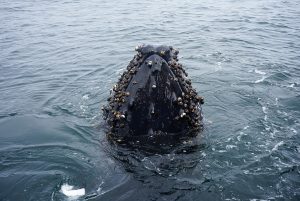 **We have a new vessel and COVID safety policy for the 2021 season. We require proof of vaccination or a covid negative test emailed to us within 72 hours of boarding. Lack of this proof will require refusal without refund.All passengers will be required to sign a safety agreement in advance or will be turned away. 
We will also require masks to be worn when not eating and drinking.
We are sanitizing before and after each trip and require masks the cabin. Please help us keep these trips fun and safe for everyone's benefit, including the captain and crew.**
Age and Physical Requirements
These trips are limited to ages 8 and above. This vessel requires boarding by ladder and mobility is necessary. Please contact us for accommodations.
We are excited you are joining us!
These events are on a new US Coast Guard inspected, departing from San Francisco near the Fisherman's Wharf.
We meet at the Vessel by 0730 to begin boarding for an 0800 departure. Return is around 4:00PM.
These are Farallon Island -ecocentric expeditions. We focus on sharks and shark conservation, and the marine wildlife of the Gulf of the Farallones but we learn about seabirds, whales, jellyfish and all the amazing marine life in our Sanctuary. We are shark specialists and conservationists, not a commercial enterprise, but lead these specialized conservation and education trips during what we call "Sharktober."
If you want to learn more about our 
Sharktober
 field and education activities please 
sign up
 to our monthly news. If you can, please 
donate
 to support the work of Shark Stewards saving sharks and protecting where they live.