Shark Stewards is a kelp roots organization relying on volunteer energy to save sharks and protect ocean habitat. We always have hands on need during our community advocacy, education and outreach celebrations, but we rely on volunteers for the real work saving sharks internationally, wherever you are. During COVID we have continued our education program, writing and outreach efforts online. With petitions, social media and web outreach, whatever your age or talents, you can help us from anywhere in the world by sharing our work through social media and contributing your passion.
Event Coordinator
Shark Stewards is seeking an organized, committed individual to communicate and organize our shark team at events. We fight for sharks but we have fun doing it- and occasionally we even dive with them!
We are seeking a person or persons for 2023 events who can spend 4 hours/week working with our director and volunteer coordinator to:
develop and create new ideas to reach people online during COVID
coordinate our volunteers at online and eventually again real events;
develop new outreach materials and activities;
help coordinate activities and manage activities;
be creative and have fun communicating shark and marine protection;
develop opportunities for groups to hold their own events and raise money such as movie night, bake sale.
build our network to advance the shark stewards mission saving sharks from the shark fin trade and overfishing, and establish marine protected areas.
Development Coordinator
[/title][fusion_text]A necessary requirement to perpetuate our mission is funding. Our organization is currently supported by grants and donations with some corporate sponsorship. To build our program with the objective of hiring a staff member, we are seeking experienced volunteers with grant writing and donor/corporate development to help build capacity. We are hoping to build a personal relationship and build capacity so that our shark conservation success will endure.
The Development Coordinator will work closely with the Director to:
help craft existing grant language;
research new foundations for the MPA, marine debris (butt) and education programs;
work with donors to develop the shark fin campaign;
expand on corporate program to fund the Malaysia Shark Conservation Campaign;
plan fundraisers including a donor dinner.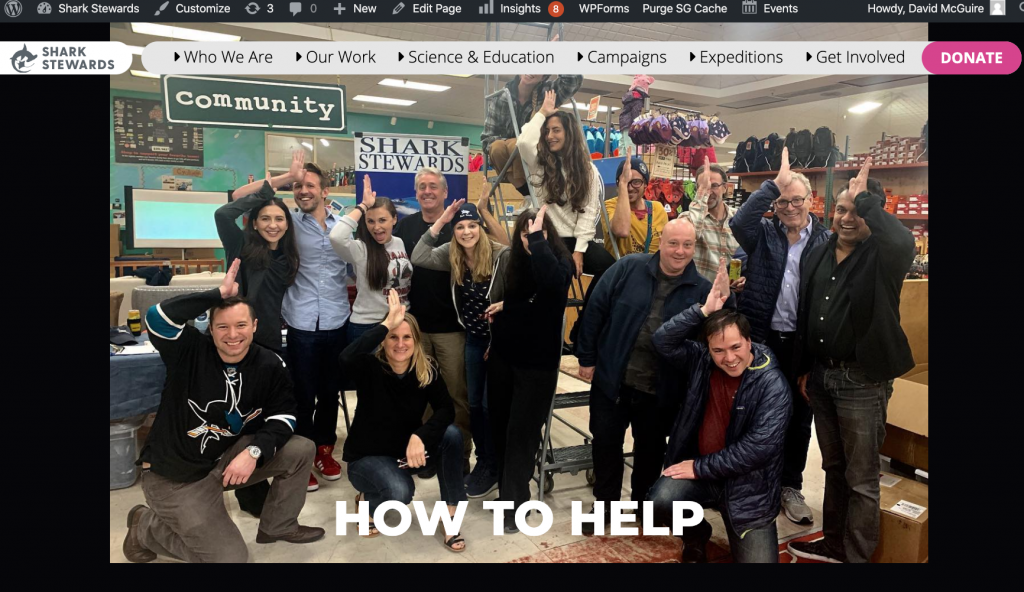 Shark Stewards is seeking advisory board members committed to shark and ocean conservation, and helping us fulfill our mission. We are seeking motivated people with a passion for sharks and the ocean who is willing to meet with the Director and Board and direct focus our activities. We have openings for two organized, and experienced individuals in he business or education sector to help build capacity and content.
Advisory Board Members will work closely with the Director to:
help direct and define programs and campaigns;
increase our science and education programs;
research and reach out to new potential partners;
work with donors or institutions to build our financial base;
expand on corporate program to fund the Malaysia Shark Conservation Campaign;
plan and organize fundraisers including a donor dinner.
Board members are expected to give a two year commitment with four annual meetings in person or by skype.