Join shark specialist and director of Shark Stewards David McGuire on a 3 hour education and Citizen Science tour on Richardson Bay Sausalito. We paddle past seals, seabirds and add observations to our Bay Biodiversity and Shark Watch projects using the iNaturalist App with the California Academy of Sciences. The public is encouraged to join as citizen scientists and learn about wildlife, restoration and Bay protection. explore and film what lives beneath the surface of the Bay and help discover and map eelgrass beds using the Trident ROV. Together we learn and document sharks, seabirds and seals and habitat restoration efforts. (Note: Air BnB Experiences are canceled due to COVID19- we will resume once given approval.)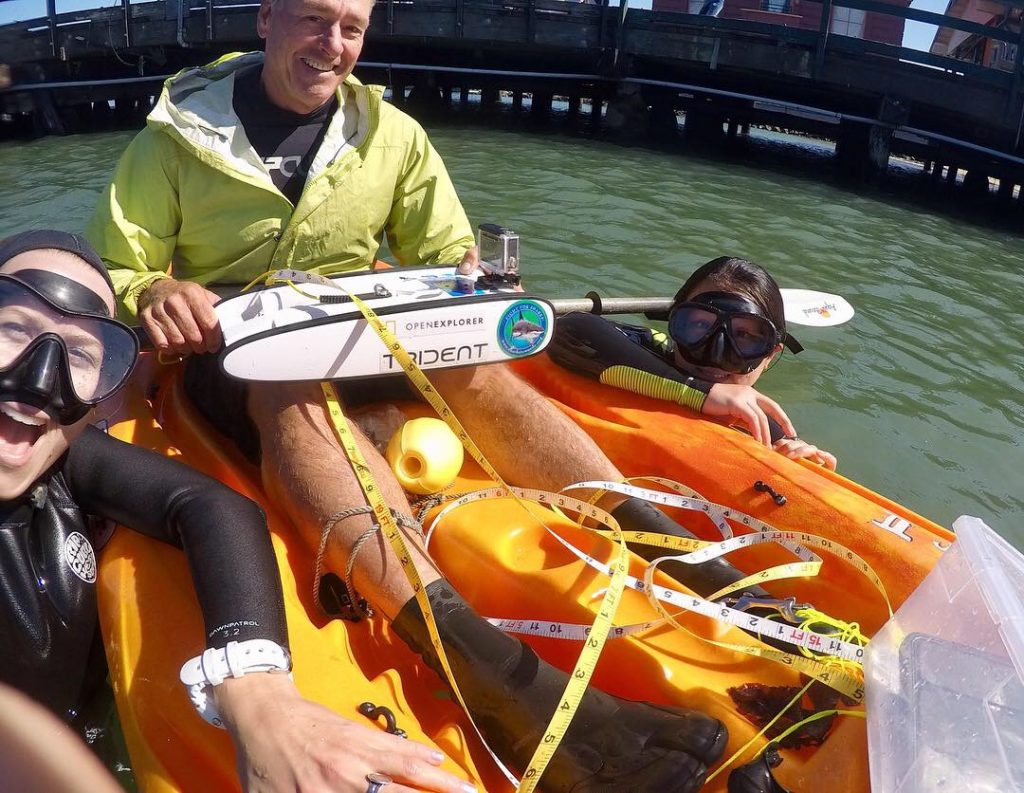 Shark Watch
Richardson Bay has a dynamic ecosystem with critical habitat including a marsh and eelgrass beds and foraging habitat for many species. This bay hosts migratory sea birds, herring and Dungeness crab, harbor seals and porpoises and at least 7 species of sharks and rays. This protected arm of the Bay between Sausalito and Tiburon is also an important shark and ray nursery. These excursions collect data for increased protection.
On these excursions we engage citizen scientists to observe and document species from birds to marine mammals to sharks into our biodiversity project. In the spring and summer we observe sharks and rays that enter the Bay and enter them into our Shark Watch project.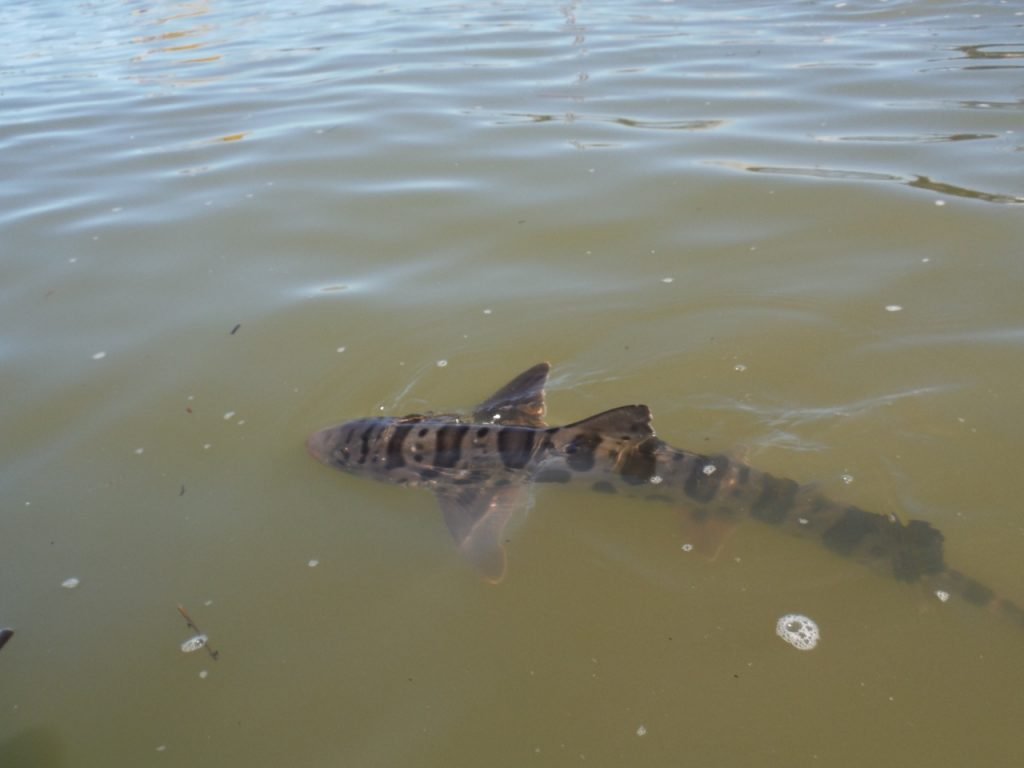 Where we work
The public can join us via Air BNB Experiences. We start at the Army Corps Bay Model in Sausalito at the Sea Trek Kayaks venue where we launch, we learn about the tides, currents and geography of the San Francisco Bay. Following a safety talk, we paddle past houseboats, across Richardsons Bay to an island restoration site where we can photograph seals, migratory and resident seabirds and look for sharks & rays in the Bay with the Trident ROV (an underwater drone). We collect data on habitat and species and plastic pollution using the marine debris tracker.
These trips are for the able (upper) bodied. Unless proper shoes or water socks are worn feet may get wet. It is advisable to bring a towel and extra warm clothing. If interested in adding observations load up the iNaturalist app on your phone. Depending on conditions we may take alternative routes. NOTE: Due to COVID19 all experiences are cancelled until given approval.