Support the Movement to Ban Shark Fin Trade to Asia from Europe
Following shark fin trade bans in Canada, the USA, (and soon the UK), the major source of shark fin exports is currently from the European Union. Europe now accounts for 45% of shark fins entering the Asian markets, according to a recent study by the International Federation of Animal Welfare. Led by Spain, Portugal, the Netherlands, France and Italy, EU countries have become the world's major supplier of the shark fin trade to Asia.

On 11 January 2023, 1.1 million signatures of the European Citizens' Initiative "Stop Finning – Stop the Trade" were submitted to the European Commission in support of a trade ban on severed fins.Support our colleagues Stop Finning EU, in Europe to urge members of the European Parliament to support banning the trade of shark fin.

By July 11th 2023, the EU Commission will deliver its response to the Initiative's demand.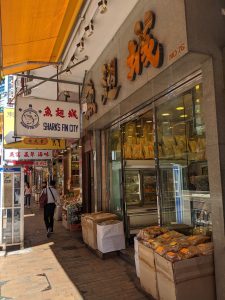 Note: the automated function does not work- please cut and paste.
Share the #FinBanNow movement to protect endangered sharks through action and on social media.

Click the link below to send a pre- written, or custom email to Members of the European Parliament Fisheries and Environment Committees.



Learn more at the STOP EU FINNING partner site.

Hong Kong Shark Fin Market – home to approximately 50% of global shark fin trade