Shark Stewards uses tagging and pattern recognition studies on sharks through photography and Benthic Remote Underwater Video (BRUV) in California and SE Asia to better understand and protect sharks We provide opportunities for the public to participate in data collection on our Sanctuary excursions and by dive transect in SE Asia. With the Trident ROV we are providing data on new white sharks in our Sanctuary to Stanford's Hopkins Marine Station, Tagging of Pelagic Predators program.
Our dive California MPAs program inspires volunteer divers to collect data on subtidal species in our California MPA network, recording species in iNaturalist and providing data to the California Academy of Sciences and the California Department of Fish and Wildlife.
Learn and Participate as a Citizen Shark Scientist
Our Shark Watch education program engages the public and youth in an exciting and hands on learning process. We have hundreds of observations in the San Francisco Bay and across the Pacific. This program has been expanded to record and map observations of sharks and rays in the water, encounters with sharks in California waters and by fishermen catching sharks on coastal beaches and piers.
Lectures and Public Events on Sharks and Ocean Health
We are available for public lectures and events on shark conservation, behavior and interactions using imagery and action. We incorporate films into an exciting and inspiring shark education experience. Contact us to arrange for a public speaking engagement.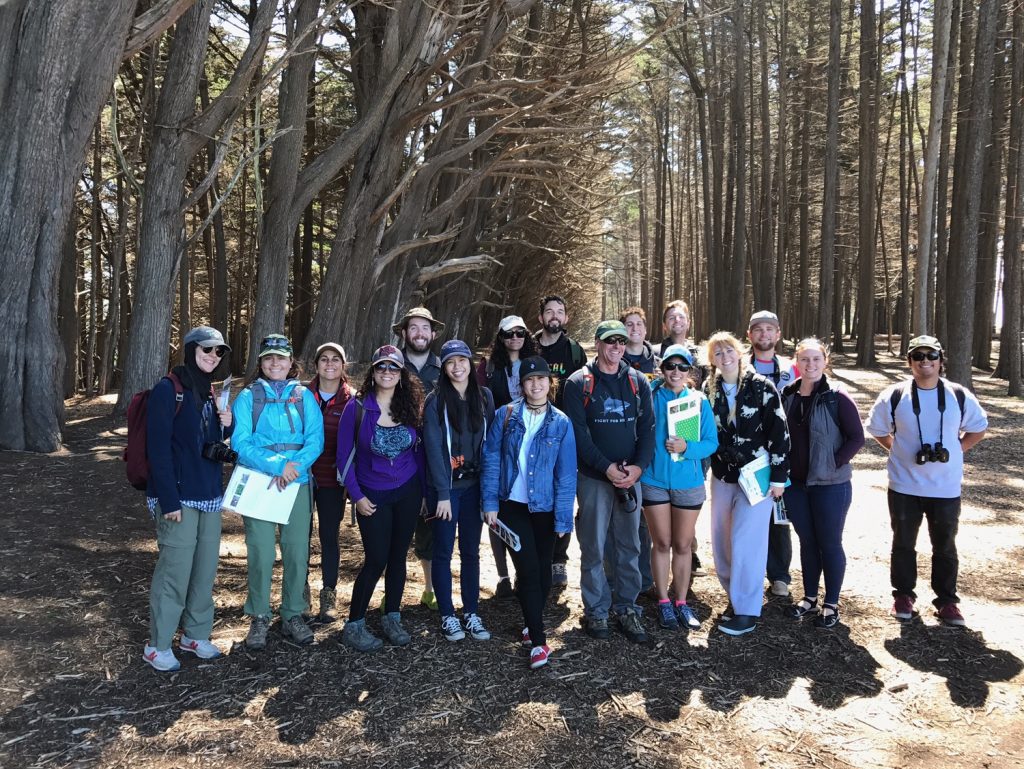 Learn about our lectures and classes
We offer single classes, school assemblies and day-long field courses. Our educational course incorporate shark biology, art, film and fun to teach students the importance of sharks and rays to a healthy ecosystem. We are developing online learning programs for sharks and marine health. Watch for more on our Education resources page below.
Lectures
Marine Fisheries Policy
Shark Biodiversity and Shark Conservation
Shark Biology
Ocean Plastics
Ocean Exploration
Ocean Health and Fisheries Sustainability
Marine Ecosystems
Marine Protected Areas and Sanctuaries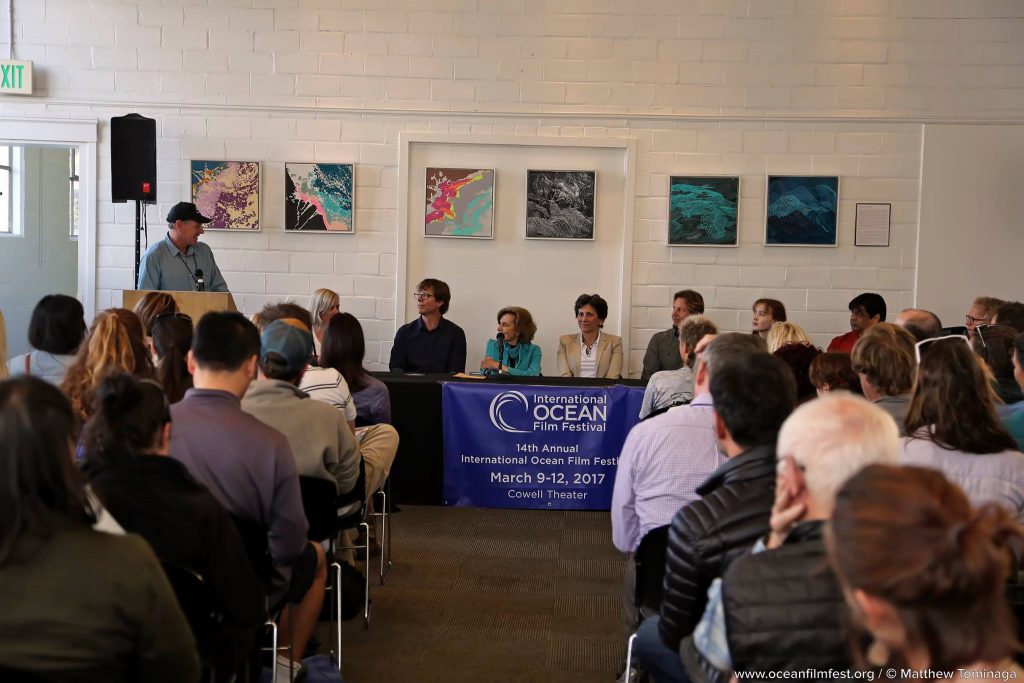 Institutions we have worked with include:
University of California Berkeley*
California Academy of Sciences*
National Geographic*
University of San Francisco*
San Jose State University
Moss Landing Marine Laboratories
Monterey Bay Aquarium
National University Singapore
University of Malaysia
National University Timor Leste
Aquarium of the Pacific
Birch Aquarium
San Francisco Aquarium of the Bay
Greater Farallones National Marine Sanctuary *
CA Ocean Protection Council*
Monterey Bay National Marine Sanctuary
Cordell Banks National marine Sanctuary
Ocean Conservancy
California Conservation Society*
Oakland Zoo
San Francisco Zoo*
San Francisco State University*
University of California Los Angeles
San Francisco Unified School District*
Audubon Society and other non profits and schools
Scripps Institute of Oceanography
San Mateo School District,
Los Angeles School District
Wildlife Conservation Network*
*Indicates active associations