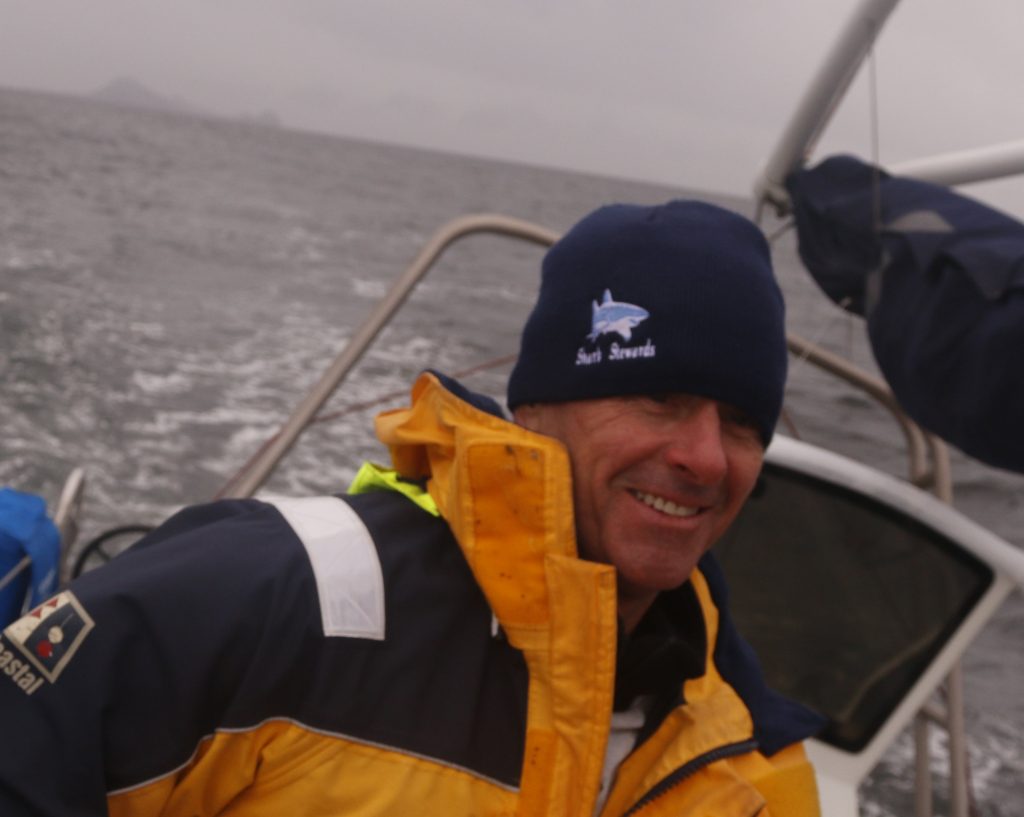 David McGuire is a marine biologist, shark specialist and the founder of the shark conservation non-profit Shark Stewards. He is a lecturer at the University of California Berkeley and teaches courses on marine policy, conservation and management. An accomplished and entertaining public speaker, David has lectured at over one hundred colleges and universities and schools, including UCLA, Scripps Institute of Oceanography, and Middlebury College.
Corporate Speaking and Team Building
David conducts team-building activities in the field and speaks to companies such as Salesforce, KPMG and Pixar about sharks and ocean adventure.
A prolific writer and media producer, David has hundreds of popular articles including a National Geographic Explorer column. He writes a popular blog hosted on the Shark Stewards website that has over 100,000 views a year and two books on sharks.
Media Production and Appearances
A photographer and underwater cameraman, David has worked on several feature documentaries including 180 South with Patagonia, field produced the feature A Beautiful Wave, and has produced several award- winning documentaries for Public Television, including two series: Alice in Borneo's Ocean Wonderland and Borneo From Below. He produces material for displays for the Smithsonian's Sant Ocean Hall, the Monterey Aquarium, the Aquarium of the Bay and the California Academy of Sciences, where he is a research associate. In 2016, David was awarded an Emmy Award for Broadcast for the documentary Reefs to Rainforest, on the Philippine's Biodiversity Expedition. He also appears on newscasts about shark attacks and has been featured in Shark Week episodes.
Available for guest speaking, appearances, or production services. Contact +1.415.350.3790 david@sharkstewards.org