Summary of Legislation Sponsored and Activities Led and Supported by Shark Stewards Saving sharks and Protecting Ocean Habitat
December 26, 2022 WCPFC Wire Leaders and Shark Lines Ban Western and Central Pacific
December 23, 2022 USA Shark Fin Sales Elimination Act
December 20, 2022 Bycatch Reduction and Driftnet Elimination Act signed into law
November 12-28 2022 CITES Appendix II Listings for over 90 species of sharks and rays in global trade
August 22, 2022 California Shark Attraction Ban
April 27, 2022 Hawaii/ NOAA Wire Leader Ban Central Pacific
February 25, 2022 Director David McGuire Awarded Blue Sphere for recognition as leading the State Golden Gate MPA Collaborative for 9 years
April 22, 2021 Leading advocate to support the US Shark Fin Sales Elimination Act HR 2811 (Sablan, McCaul) reintroduced into House for consideration in committee.
March 13, 2021 Advocate for successful reintroduction of the US Shark Fin Sales Elimination Act (S 1106, Booker) included in Endless Frontier Act (S1206 Schumer) and passed by Senate
September 18, 2020 Florida Shark Fin Ban (Jacobs) signed into law by Governor DeSantis. The 14th state to ban the sale of shark fins, there is an objectionable loophole allowing domestic commercial fishermen to export fins.
July 1, 2020 Kona Chapter Shark Stewards Initiated, joins Puako and Kohala Beach Alliance
June 8, 2020 Shark Stewards joins Mission Blue and the Association of Marine Tourism designating the Ombar-Wetai Hope Spot in Timor Leste
January 9, 2020 New Jersey becomes the 13th state to ban the sale and trade of shark fin with support of the Humane Society US, Shark Research Institute and Shark Stewards
November 2019, Shark Stewards forms Florida Chapter, lead by teacher Amber Platowski to support introduction and advocate for Florida Shark Fin Ban.
August 2019 Shark Stewards visits Timor Leste on shark assessment. Helps establish national tourism association with USAID to ensure long term economic benefits of marine protection through ecotourism.
January 2019 116th Congress introduced the Shark Fin Sales Elimination Act to ban the buying and selling of shark fins in the United States. Shark Stewards has been advocating and lobbying to support this bill HR 737, currently passed through the House, and SB 793 in Senate Committee.
July 2018, Florida Shark Stewards chapter established, lead by teacher Amber Platowski to support the Florida Shark Fin Bill.
June 2017 Wildlife Penalty Act SB 194 passes Nevada, co-sponsored by Shark Stewards. Becomes first law to combine manta ray gills with shark fin and increases penalties for possessing other endangered and threatened wildlife products.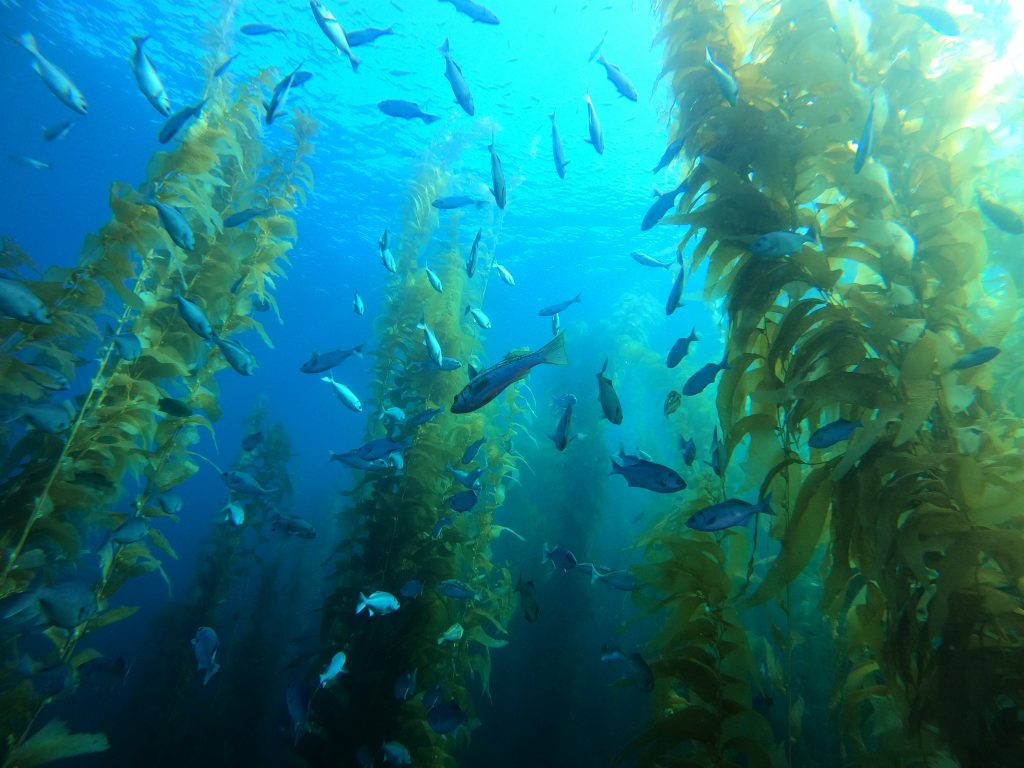 August 20, 2018 Presented report Sabah Shark and Ray Catch, Trade and Conservation Report to Malaysian government at Shark Conference, Kota Kinabalu Sabah, Borneo
2017 Recipients: George and Helen Hartzog Awards for Outstanding Volunteer Service by the National Park Service
June 11, 2016-July 2018. Conducted 175 fish market surveys, produced a series on Malaysian sharks (Borneo From Below) and worked to establish the Tun Mustapha marine protected area with WWF, SSPA and other partners.
August 20, 2015. Founding member of the Sabah Shark Alliance to protect sharks and rays in Malaysian Borneo.
September 2014 Supported by Shark Stewards with Surfrider Foundation, Governor Gerry Brown signs SB 270 the California Plastic Bag Ban. Challenged by plastic industry, bill offered on state ballot, passes into law September 2016.
September 2014 Shark Stewards launches Texas chapter. Lead by local Chair and conservationist Anna Clarke, the Texas shark fin ban passed after its second introduction with partners Humane Society US in July 2016.
March 2014 A challenge to repeal the California Shark Fin Sales Ban claiming the law as racist and discriminatory was denied in Federal Court.
January 1, 2013 California Shark Fin trade Ban goes into full effect.
January 2012 Shark Stewards lobbies and supports County of Marin Plastic Bag Ban.
April-June 2011 Shark Stewards participates on the California Academy of Sciences Biodiversity Expedition to the Philippines, diving, filming and discovering new wildlife including a new species of swell shark. The adventure was documented with live feeds, online content and an Emmy award winning documentary Reefs to Rainforests: The Great Expedition. Many of the corals seen in the Steinhart Aquarium Coral reef exhibit were grown from fragments collected on the expedition.
September 2011 Shark Stewards founds Chicago Chapter. Lead by local musician Jeff Morrison, successfully lobbied for Illinois shark fin ban, passed July 2012.
June 2011 Hawaiian Shark Fin Ban passes statewide. Shark Stewards supports bill with Shark Allies, featured in documentary film Extinction Soup.
December 2010 US Senate passes Shark Conservation Act signed into law by President Barack Obama prohibiting any person from cutting the fins of a shark at sea and from possessing, transferring and landing shark fins (including the tail) that are not "naturally attached to the corresponding carcass". In addition it prohibits any person from landing a shark carcass without its corresponding fins being "naturally attached".
August 2009 Shark Stewards spearheads the ban on the shark fin trade in California with Assemblyman Jared Huffman (Assembly Bill 376). Enacted in 2011, this was the nation's largest prohibition on the trade and consumption of fins in the USA by volume.
January 6, 2009 President George W. Bush established the Pacific Remote Islands Marine National Monument under the authority of the Antiquities Act, establishing the second largest MPA in the world, based in part on data provided by the Palmyra Atoll Research Consortium.
November 2008 Shark Stewards participates in the City of Fairfax Plastic Bag Ban, the Nation's first to ban the sale of single use plastic bags.
September 2008 Shark Stewards lobbies City of San Francisco to ban shark fin, presented to Department of Environment and Board of Supervisors under then- Mayor Gavin Newsom. Opposed by Chinese merchants community and following Mayor Ed Lee. Shark Stewards moved to state level.
May 12, 2008 Petitioned by Shark Stewards with local youth, the Town of Tiburon officially condemns shark fin sales, to become the first North American town to ban shark fin.
October 2007 United Nations General Assembly (UNGA) calls on fishing nations and international fisheries organizations to urgently adopt science-based measures – such as limits on shark catch and fishing effort – and to take immediate and concerted action to improve implementation of existing shark measures. Condemns shark finning and encourages requirements that sharks be landed with their fins still attached to their bodies.
June 15, 2006 President GW Bush established the nation's first Marine National Monument in the Northwestern Hawaiian Islands Marine National Monument, later named Papahānaumokuākea, was established. Expanded under President Obama in 2016, this is the largest contiguous fully protected conservation area in US waters, and one of the largest marine conservation areas in the world.
February 2006 Sharks: Stewards of the Reef documentary produced for PBS, premiered at San Francisco Ocean Film Festival. The film was translated into four languages and aired on China Central Television (CCTV) to condemn shark finning and protect the Northwest Hawaiian Islands as a Marine Monument.
2001- 2005 David McGuire joins a Pacific sailing expedition to explore and document coral reef ecosystems and fish from San Francisco to New Zealand. Our crew dives with hundreds of sharks and documents shark finning and the shark fin trade. After returning to film on location, we sailed back to Sausalito and with Trillium films produced a documentary to use as an advocacy piece for shark and marine protection. Shark Stewards was born!
2000 Shark Stewards joins the California Academy of Sciences, participates in survey of Palmyra Atoll as part of the Palmyra Research Consortium (PARC). We produced a film in support of protecting the atoll and Kingman Reef and presented at the American Academy for the Advancement of Sciences conference in Hawaii to support the proposed 14th National Marine Sanctuary.
2000 Shark Finning Prohibition Act signed by President Bill Clinton making it unlawful to possess a shark fin in US waters without a corresponding carcass.