MPH, Executive Director and Founder of Shark Stewards
David McGuire
David is the Founder and Director of the shark and marine conservation nonprofit "Shark Stewards". A marine biologist, David is a research associate at the California Academy of Sciences where he conducts shark studies and media production from California to China. Shark Stewards introduced the first North American shark fin trade ban in California and led several states and international movements limiting the overfishing of sharks and the shark fin trade. Shark Stewards actively partners with NOAA in our National Marine Sanctuaries and the Ocean Protection Council in our California marine protected areas, where he is Co-chair of a California MPA collaborative committee. A documentary filmmaker, David received an Emmy for Field Production and Camera on the documentary "Reefs to Rainforests" on the Biodiversity Expedition in the Philippines with the California Academy of Sciences, and has numerous awards for his conservation documentaries. Since 2007 he has been involved with the International Ocean Film Festival as a contributor, screener, and programmer, and hosts the popular shark program. He is a National Geographic Explorer with an adventure column and has written and contributed to numerous publications and books, including publishing a new shark science book for youth: Sharks for Kids. He is a popular public speaker on sharks and the ocean, is a lecturer at the University of California, Berkeley and adjunct professor at the University of San Francisco.

David's Full Bio
Advisory Board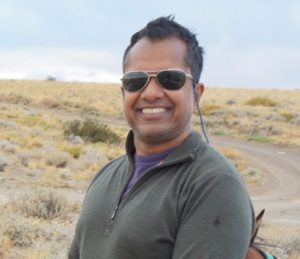 Gautam Barua
Board Chair
Gautam's passion for the oceans started in childhood, as he built sandcastles on the shore of the Long Island Sound, avidly read about sharks, and unfortunately saw "Jaws" on the big screen at the age of 3. Currently an executive at science-focused startup Noble.AI, Gautam previously worked for McKinsey & Company, as a cleantech and biotech investor and entrepreneur, and as California Deputy State Controller. He also served on the board of pioneering conservation group Save the Bay. Gautam holds a Harvard MBA and a BA from Yale, where he assisted a Nobel laureate with modeling impacts of climate change.
Contact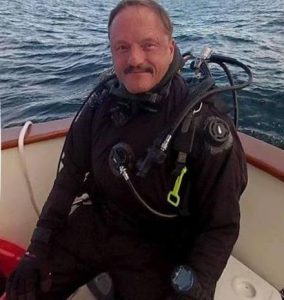 Michael Bear
Board Member
Michael Bear is an AAUS Scientific Diver and Community Science Director at Ocean Sanctuaries, whose passion is marine citizen science and shark conservation. He lives in San Diego.
Contact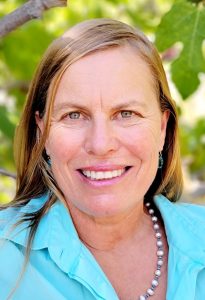 Dr. Susan Soule
Bio for Dr. Soule My passions include water and sustainability, public policy, education, and getting us on a better path. I'm a parent and a political scientist, and teach classes on public policy, water and sustainability, and immigration policy at California State University Channel Islands. My expertise is in political socialization, how we acquire our values, and for the past decade I've been teaching and researching water and sustainability in Southern California. I work to shift our attention to our world around us, and create happier, healthier communities that give us time for friends, families and pursuing our passions. We can create a better world through maintaining ocean health through effective education, and government policy. We can build on our mutual desire to enjoy clean water, and abundant oceans. I am keenly aware of the accelerating rates of extinction, especially reef habitats. Leaving half of our Earth to nature appeals to me, and I seek policy solutions where all species and Indigenous people's waters and land remain healthy. I swim daily, appreciate water in all its forms, and find peace hiking/being in nature in Ojai, California.
Contact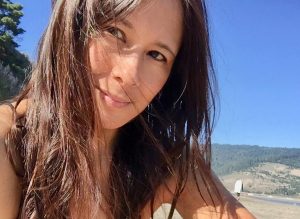 Pamela Ordoñez Comstock
Pamela received her BA in Art History from the University of California, San Diego. While in college, she worked at Scripps Institution of Oceanography Archives and worked on papers such as renown Ichthyologist, Carl Hubbs, and several marine geologists. For the ocean, Pamela has worked with Ocean Voyages based in Sausalito, helping to inform people about the proliferation of ocean plastic trash, and was Project Manager of All One Ocean. Currently she provides financial and marketing advice for ocean non-profit organizations.
Contact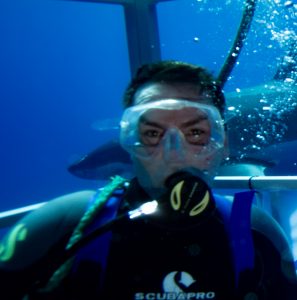 Jeff Morrison
Jeff has been diving with sharks across the globe since 1997. He recalls the first sight of a Caribbean Reef Shark on his first open water dive as one of the most beautiful and majestic animals on earth. "What stunned me was how peaceful and serene she was…cruising so effortlessly but with purpose, I had no fear but only admiration and respect…as I learned more about sharks through scientific research and my own experiences in the water with over a dozen different species, taking action to save them was something I had to do. Fulfilling Shark Stewards mission is a big part of my life and my identity as a human on this planet." Jeff Morrison is a professional jazz musician and active in pitbull/bully breed canine rescue, education and advocacy throughout the United States.
Contact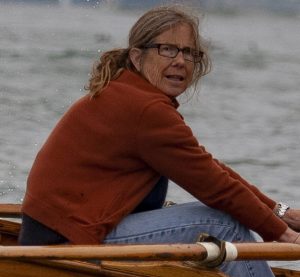 Diane Walton, PhD
Diane Walton lives in San Francisco and is a teacher of various things, a non-competitive rower, a nascent swimmer, and an avid reader. She's proud to be the immediate past President and still on the Board of San Francisco's Dolphin Club, to serve on the Board of Stewards for Baykeeper and the Eugene Relief Nursery, and to be both a Banana Slug (BA, UC Santa Cruz) and a Duck (PhD, University of Oregon). She wants to swim under the Golden Gate, make a movie, celebrate the individual, and work in the collective. Even more than any of that, she wants our kids to care and know even more about our Bay and the world of water than we do… and that's why she's part of Shark Stewards.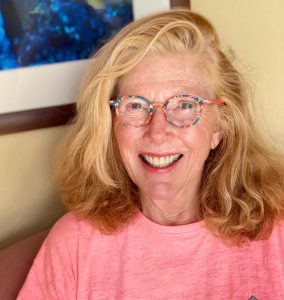 Medea Isphording Bern
Medea Isphording Bern is a native Floridian who grew up exploring the pristine coral reefs around the Florida Keys. She's a certified Rescue diver and has been diving in multiple tropical seas. Medea is licensed to practice law in both Florida and California and she holds a California Real Estate Broker's license. She is also the author of two books, short stories and multiple essays. She's been keenly interested in marine protection for decades. She was an original board member and board chair of the Coral Reef Alliance, as well as a two-term board chair of the Marine Science Institute, both based in the San Francisco Bay area. Medea is proud to be associated with Shark Stewards, and its efforts to protect for these majestic apex creatures, along with the ecosystem that is vital to their health and survival.
Contact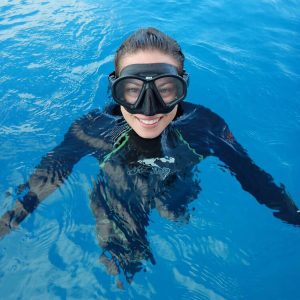 Carmen Pasos Acuña, MS
Science Lead
Carmen Pasos studied biology, specializing in marine biology at the Instituto Tecnológico de Boca del Río, Veracruz (ITBOCA.) Carmen became a volunteer of Pelagios Kakunjá in 2013, participating in different research projects involving tagging and monitoring of sharks, specially in Cabo Pulmo. In 2015 she enrolled as a master's student at the Centro de Investigaciones Biológicas del Noroeste (CIBNOR) to carry out her research at Pelagios Kakunjá. She graduated in 2018 with her thesis "Effects of scuba diving on the behavior of bull sharks Carcharhinus leucas and economic value of the species in Cabo Pulmo National Park. After graduating, she worked as Staff member of Pelagios Kakunjá to help in the development of a shark education program.
Media Resources, Operations & International Team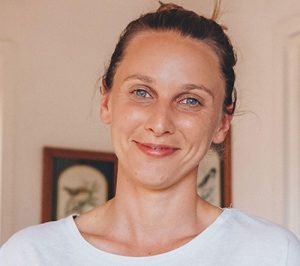 Katerina Sonntagova, South Africa,
Graphics Design
Science Advisors
Chapter Leads