Observe, Record, Learn
Shark Watch California is a community science program giving the public the tools to participate in shark science, education and conservation. By recording observations of elasmobranchs (sharks, skates and rays) in the wild, including human interactions such as encounters and recreational shark catch and kill, we can compile and apply this data to science, conservation and management.
Our network is currently collecting observations of shark species and spreading education on sharks, their range and human impacts. This data is useful in looking at species presence and range, estimating seasonal trends, population size, and human impacts. In California we are monitoring recreational and trophy shark fishing, catch, release and kill to evaluate non commercial impacts on local shark populations.
This project is inspiring coastal communities and citizens to add observations and data on sharks and shark catch of large species on public piers and beaches using the QR code below and a smart phone. Through monitoring of fish reports and mining social media, we have collected observations of hundreds of incidents of capturing large sharks for sport, including protected white sharks from California piers and beaches. These sharks are chummed, captured and killed or caught and released in public waters near high densities of recreational water users. Many of the sharks are gaffed or harmed, even when released. Data may lead to better practices by fishermen, better management of shark populations and altering human behavior to increase safety.
The program is also helping monitor, map and test dead sharks and rays associated with Harmful Algal Blooms and other toxic events in the San Francisco Bay region. Five major events have occurred in recent history killing thousands of sharks and rays, with risk of another full scale event in 2023. When practical we collect and send specimens to a CA Fish and Wildlife pathologist to determine the cause and the scale of the event, and how e might prevent another.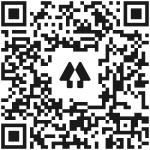 Shark Buddies
We are connecting students, divers and the public with sharks, to learn more and record their sightings. Divers are submitting images for pattern recognition and through the program, we are connecting real buddies with shark buddies. Non divers can connect and with a tax-deductible donation receive a certificate with a photo of a real shark in the research program!
Shark Watch is Educational
Download one of our shark education sheets and share!
Catch and Release, Catch and Kill
Many sports fishermen claim they are not harming sharks by releasing them. However, fishing exhausts large fish, builds lactic acid, hooks damage mouths and gills, gaffs leave open wounds and punctures and as many as half sharks die or suffer serious injury once released. Protected great white sharks in particular are targeted for sport and then released harmed such as in the image below. Although new California regulations are designed to stop fishing for sharks when "white sharks are around " the premise is not realistic or enforceable by wardens.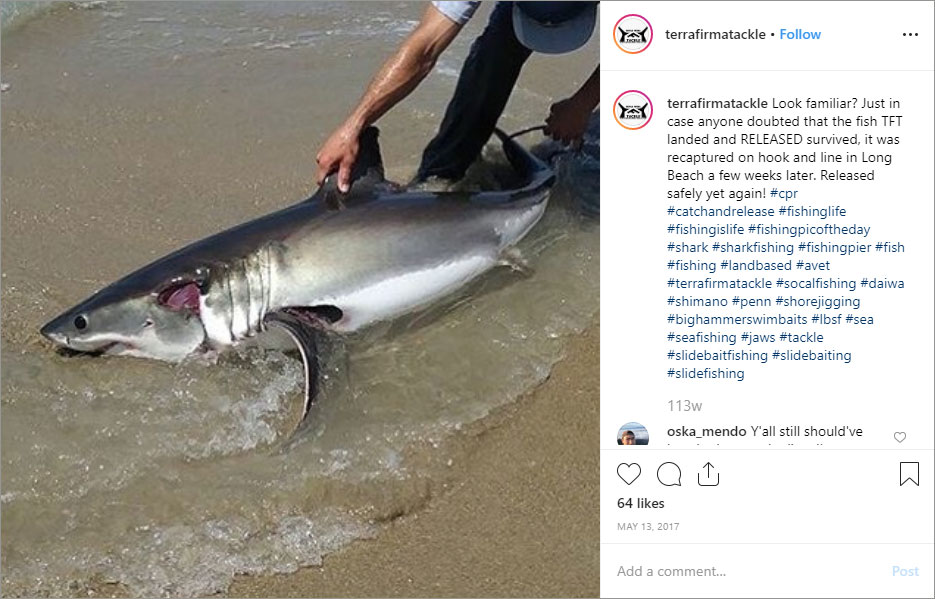 Read more about catch and release of sharks
Not limited to white sharks, Shark Watch includes tracking the catch and kill of trophy sharks in the San Francisco Bay and from public piers in Southern California. These sharks are generally mature females, the most important segment of the population to protect. The Guinness Book of World records and the IGFA world record for sevengill sharks (Notorhynchus cepedianus) have been recorded in the San Francisco Bay, and attracting fishermen from around the globe. In the Bay, commercial charters leading boatloads of anglers killing as many as 30 sharks per trip in an important nursery area. The largest sharks are pregnant females, so this targeted hunt is having untold consequences on the long-term health of the sevengill population.
Research not Revenge
Additionally, many kayak- shark interactions are catalyzed or exacerbated by baiting or attracting sharks. These interactions invariably lead to news and social media messaging with negative connotations ("shark attack"). Spearfishermen, harrassed by sharks while shooting fish are called shark attacks in the media, when in fact these are considered provoked. As the white shark population rises off Southern California, reducing risk will also reduce the risk of a vendetta effect, as seen in the shark culls that have taken place in Australia and South Africa during periods of high encounters.
Participate
Our Southern California chair Maria Korcmaros, herself a shark attack survivor, is working with aquariums, non profits and Fish and Wildlife to collect more observations and engage the public.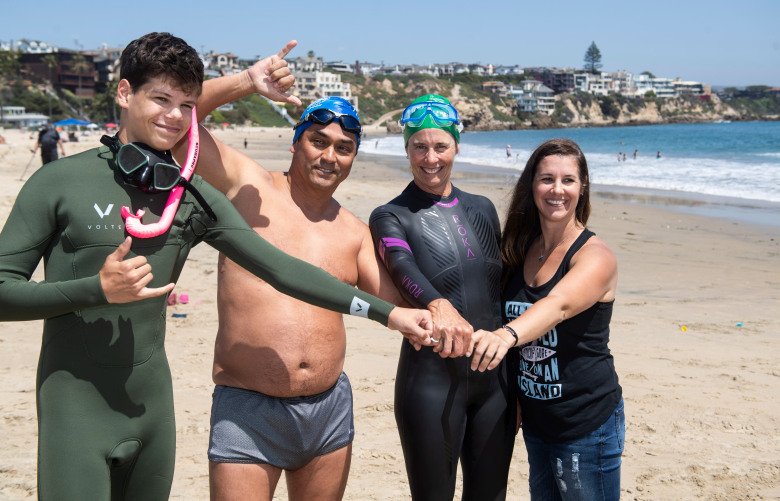 Science
This international community sciences elasmobranch observation program has been recording observations of live sharks with the California Academy of Sciences on the iNaturalist platform.
Shark Stewards has been collecting data on sharks in the wild, sharks observed dead and in recreational shark catch in California since 2015. Now, with Ocean Sanctuaries, we will be transferring these observations as well as underwater and topside photographers contributions to add observations into our National Science Foundation Sci -Starter California Shark Project platform. Both databases are available to the public and to scientists to record shark observations in the wild. Shark Watch CA adds the human element to this data.
Goals:
Engaging the public to collect and compile data for a better understanding of sharks in California waters, to better manage shark catch and human behavior to increase public safety on public beaches and piers in state waters.