This Earth Day- Let's Get Active for the Ocean!

Initially started as a protest against environmental disasters- including the 1969 oil spill off Santa Barbara- Earth Day is an annual event celebrated on April 22nd that promotes environmental protection and sustainability. Observed in more than 190 countries around the world, it is a day for individuals and communities to raise awareness about environmental issues and take action to protect the planet.

Celebrating the Other 71%: The Ocean!
Almost 3/4 of the Earth's surface is covered by ocean. The world ocean is essential to life on the planet, playing a critical role in regulating the climate, producing oxygen, and supporting the highest abundance and diversity of life on the earth.

We call it Planet Ocean.
At Shark Stewards, we are adopting Earth Day's goal's to the Ocean every day, inspiring people to make positive changes in their daily lives and encourage governments and businesses to adopt ocean-friendly practices and solutions. Join us celebrating Planet Ocean on Earth Day and working to protect the other 71% Planet Ocean, starting with the sharks!
Help the Kids, Clean the Beach and Get Healthy

We are a team of passionate ocean lovers engaging kids and community, protecting habitat, and saving sharks across the Pacific. Our mental health, physical health and spiritual health can all be integrated into Ocean Health, and we can all participate in the healing together. Join us in April at one of our outdoor events or cleanups. We love to work with youth and corporate groups!

We are seeking a Title Sponsor for our 7th Annual Run for Sharks & Ocean Health Fair supporting our youth ocean education programs.
Click the volunteer button and join us wherever you live!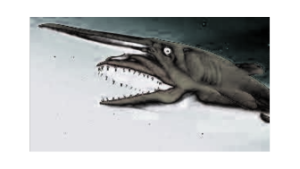 New Goblin Shark discovered on eBay.
If you follow us on social media you might have figured out our April Fool's joke, but it is no joke that eBay is allowing the sale of CITES permitted sawfish rostra (saw) and jaws from white sharks and other newly protected species that require export permits. We have monitored eBay traffic and provided a report with hundreds of violations to US Fish and Wildlife and eBay without result. Now with scores of newly listed CITES species watch for a more aggressive eBay campaign to regulate the trade of endangered shark and ray parts. Download the report and help us tell eBay to stop facilitating the trade of wildlife.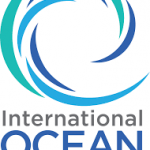 Meetings, Events and How to Get Involved
N. CALIFORNIA
April 13-16 International Ocean Film Festival – we will be celebrating the 20th Anniversary at the Cowell Theater in Fort Mason Center for Arts & Culture Festival. Meet us in the lobby on Saturday and join us for our panel on Community Based Marine Protected Areas on Sunday. Tickets on sale online and at the door.
April 15 @ 9:00 am – 12:00 pm Beach Cleanup and Connection with Groundswell and International Ocean Film Festival Aquatic Park, San Francisco- free! Donations accepted to support our school program.
April 21 Aquatic Park Berkeley Clean up and wildlife survey with Black Creek School. Chaperones welcome!
April 22 @ 11:00 am – 4:00 pm Berkeley Bay Earth Day Celebrate sharks on Earth Day at the Berkeley Marina at our booth. Enjoy live music, food, and activities for all ages.
HAWAI'I
April 22 8:30 am – 1:00 pm Earth Day Cleanup Kohala, Hawai'i With Keep Puako Beautiful and South Kohala Reef Alliance Shark Stewards invites you to a ohana cleanup of the facility, beach, land and underwater!
S. CALIFORNIA
April 15 Sharks at Patagonia, Cardiff Beach location. Come by the store, say hi to the team.
April 22 Whale watching and Shark Education- Newport Beach Whale Watching, and Earth Day at the Peter and Mary Muth Interpretive Center with the Newport Bay Conservancy.
May 6, 7 Sharks in the Dana Point Film Festival Join us for a screening of our film Alice in Borneo's Wonderland and discussion at the first Dana Point Film Festival.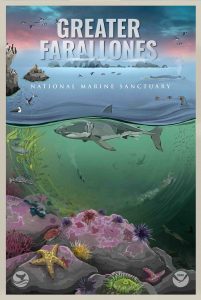 Celebrating our Sanctuary- 50 years of The National Marine Sanctuaries Act.
NOAA celebrates with new poster series. Click to download a pdf of the Greater Farallones National Marine Sanctuary, and join us this fall visiting the Devil's Teeth. We are accepting early reservations on our Sharktober wildlife expeditions into our National Marine Sanctuary to observe, record and celebrate sharks, marine mammals and seabirds in Fall of 2023

With your support, we keep sharks swimming and the ocean healthy.Shark Stewards is 4-star rated by Charity Navigator, Platinum-ranked by GuideStar, a member of 1% for the Planet, and a proud project of the Earth Island Institute, a federally registered 501(c)3 non profit.
Will you help us save sharks with your donation?

Copyright © | 2023 | SHARK STEWARDS | All rights reservedOur mailing address is:
Shark Stewards, PO Box 617, Sausalito, CA 94966
Add us to your address bookWant to change how you receive these emails?
You can update your preferences or unsubscribe from this list.