Hybrid In-Person / Zoom Meeting. Sharktober: Celebrating Sharks from California to China & Connecting Cultures for Conservation", Hybrid In-Person / Zoom Meeting. 
Wednesday, October 13, 2021: David McGuire, at Marine SCUBA Club
We're proud to host the Founder and Director of Shark Stewards, a project of the Earth Island Institute. In 2003, his non-profit introduced the California shark fin trade ban and has led several states and international movements limiting overfishing of sharks and shark fin trade.
David is an Adjunct Professor at the University of San Francisco, teaching marine policy, and a research associate at the California Academy of Sciences, conducting shark research studies in San Francisco Bay and in Malaysia. He also works in education and monitoring with the Ocean Protection Council and the California Department of Fish and Wildlife in our state marine- protected areas, and with NOAA in West Coast National Marine Sanctuaries.
David said, "An estimated 73 to 100 million sharks are killed for their fins each year. There is much to be done and each of us can play a role."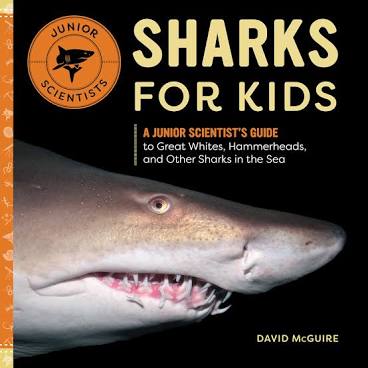 David has written many articles and three books:
"Sharks for Kids: A Junior Scientist's Guide to Great Whites, Hammer- heads, and Other Sharks in The Sea" –– is now available on Amazon.
He co-wrote "Surviving The Shark".
A third book on sharks and sanctuaries will be published later this year.
He's also produced several award-winning documentaries on sharks, diving, and adventure, and has been involved with the International Ocean Film Festival San Francisco since 2007.
Recent work includes pattern recognition on tiger sharks and manta rays using photography, algorithms, and applying the data to local conservation.
Join him on Wednesday, October 13 from 7:00 to 8:30pm to learn and discover a new or deeper fascination with sharks. Read more: https://sharkstewards.org/