Shark Stewards is a large international group of passionate individuals like you. We are based on the chapter model addressing areas of need, including Singapore, Malaysia and State by State implementing shark fin bans. We also work with shark survivors (and co wrote a book Surviving the Shark), who tell their story and become passionate about saving sharks. Below is our newsletter featuring our So Cal lead and shark champion Maria Korcmaros.

If you are in Southern California join us for one of Coastal Cleanup Day events Sept. 18  and out annual Run for Sharks Nov 6- and help collect observations for Shark Watch.
Motivated to save sharks? Start a chapter where you live!
Save the Date for our 4th annual 5K run and walk for sharks and ocean health fair. Participate virtually or in person at Newport Dunes November 6.
Or, join one of our beach cleanups to benefit youth ocean and health education with Shark Stewards.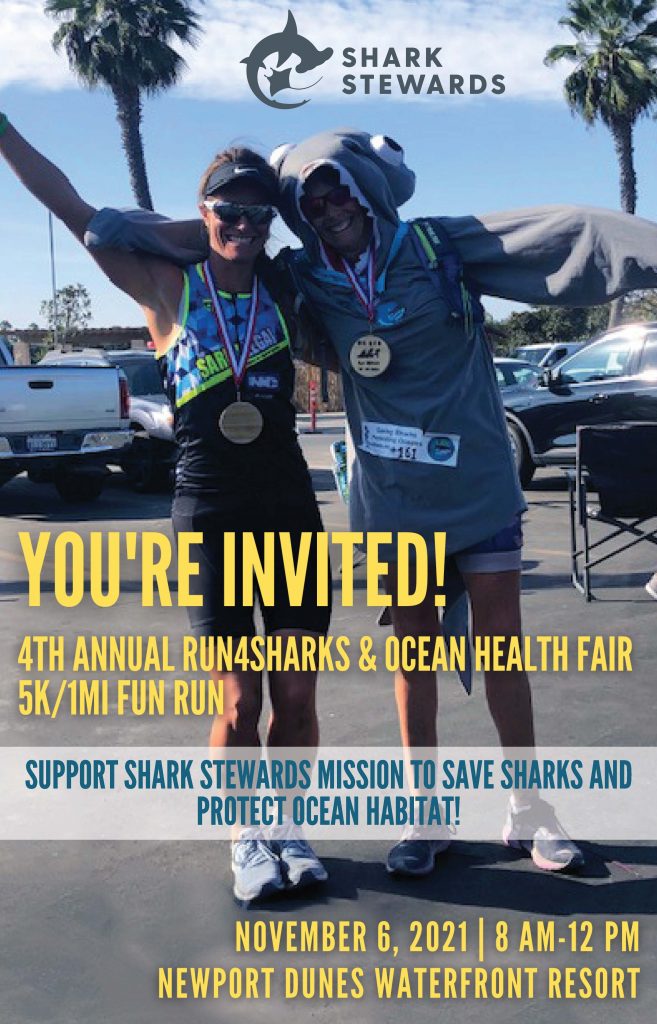 Please join me and the Shark Stewards team celebrating our 4th annual Run for Sharks by walking, running, or even biking or swimming your 5k/ 1 mi IN PERSON and VIRTUALLY this year! Team sign ups, kid friendly and covid-safe event with our community health partners. Each participant will have a chance to win prizes & have fun.  

Maria Korcmaros, Shark Survivor,  Shark Stewards Southern California Chair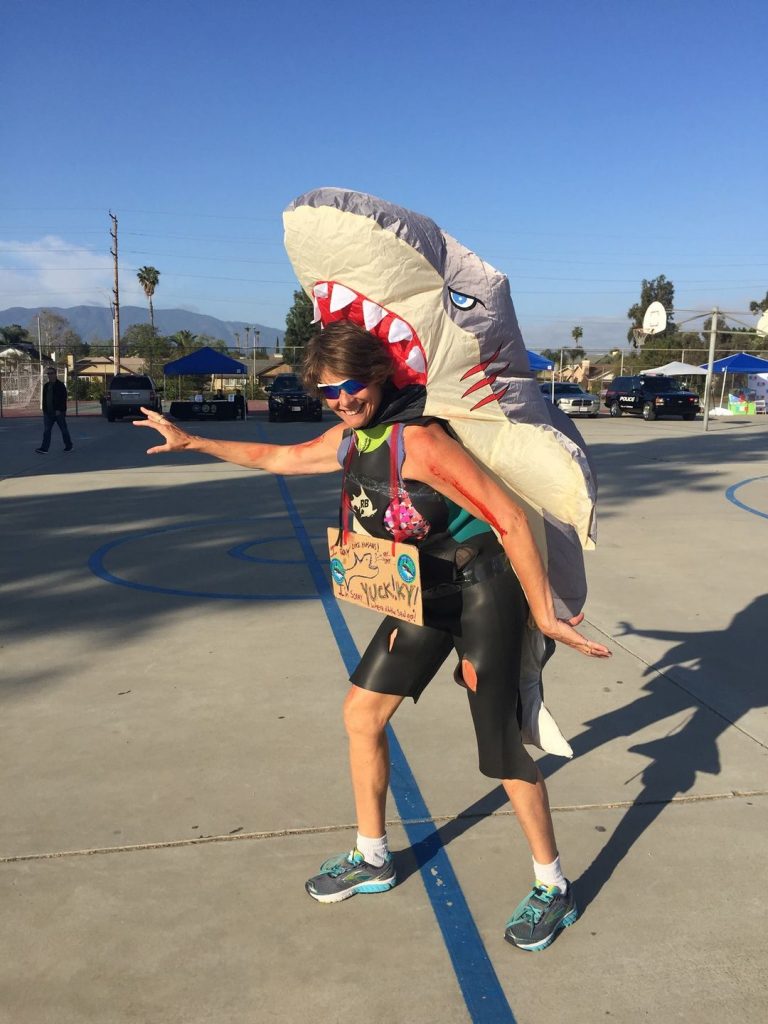 My Shark StoryI

I survived a Great White Shark Attack while swimming alone at Corona del Mar State Beach, California on May 29th, 2016. Three months later, after 161 staples, 7 stitches, 3 broken ribs, a detached tricep and a fractured pelvis, I re-entered the ocean. A year later, I began my life and my triathlon competitions with a new perspective. I also learned to SCUBA dive to better understand the shark's world.  I am still a little afraid of sharks, but during my recovery, I learned that sharks are the animals that should be afraid of us.

Sharks are being harvested at the rate of 100 million killed for their fins, and over 40 species of sharks are threatened with extinction.

I also learned that sharks are important for the health and balance of the ocean, the ocean that we rely on for our health. Inspired to give back, I joined Shark Stewards as the Southern California Chair to educate the public that sharks are important and we should be afraid for them. As a shark survivor, I am devoted to saving sharks for the health of the ocean and for our future.

As an Ironman competitor, I am entering the biggest race of my life, and all our lives, by helping save ocean health.  Will you join us educating youth and the public on sharks and ocean health?
Learn More About Me 
Help us develop education materials, host a virtual shark talk and film for your local school, club, or organization!
This year we are building our youth education program in-person and online and growing our health fair. Focusing on health for humans and the oceans, we are also hosting a Virtual Run4Sharks to raise funds and grow. Join in, have fun and win a prize.
Southern California Events

September 2, Kissed by a Shark, Live Event American SCUBA Academy, Corona, 7- 8pm
September 18th Celebrate Coastal Cleanup Day with Newport Landing Whale Watching309 Palm St. Suite A Newport Beach 8am-4pm
Please contact us if you can volunteer at the check in table with time slot 1-2 hrs
.October 20, Channel Island Divers, Pizza Man Dans, Port Hueneme CA 7pm
October 30th Beach cleanup Cherry Beach, Long Beach Halloween fun, wear a costume. 8am-12pm
November 6 Race Day! Run for Sharks run and walk, Newport Dunes, Newport Beach CA 8am-12pm.
Sign up Today!
November 20th: Beach Cleanup Seal Beach with Save Our Beach. North parking lot. 9am-12 pm.
December 18th: Beach Cleanup, Newport Beach Pier Farmers Market with Newport Surfrider Chapter 8am-12pm
We would love to have you join our team- virtually! Web content, designers, and fund raisers needed to develop our ocean kids education program needed.

Become a Sponsor
Help us Save Sharks and Protect Ocean Health
We are seeking sponsors at the silver and bronze level, and donations for our prizes at the event.
Thanks to our title sponsors KPC Health and Smart & Final.   
 
With your support, we keep sharks swimming and the ocean healthy.
Shark Stewards is a 4 star Charity Navigator, Platinum Guidestar ranked charity and a proud project of the Earth Island Institute.

Copyright © 2021 Shark Stewards, All rights reserved.