The Cocos-Galapagos Swimway is one of the world's first bilateral marine protected areas that will save highly migratory, endangered marine species including sea turtles, whales, and sharks from industrial fishing. Scientific research by the group Migramar has demonstrated that green sea turtles and scalloped hammerhead sharks annually migrate between the island groups and the Central American coast. Tagging demonstrate these species feeding and breeding around Cocos Island of Costa Rica and Ecuador's Galapagos are crossing nets, longlines and squid jigs set by hundreds of Chinese fishing vessels. Other species such as humpback whales, whale sharks, seabirds and endangered leatherback sea turtles are also placed at risk by these fishers.
Crime on the High Seas
An international marine protected area is urgently needed to protect species inside and outside these Unesco World Heritage Sites and exclude industrial fishing. Companies like Taiwanese Fong Chun Formosa (FCF), fishes 40% of Pacific Tuna, ignoring fisheries regulations like shark finning, enslave crewmen and kill protected species.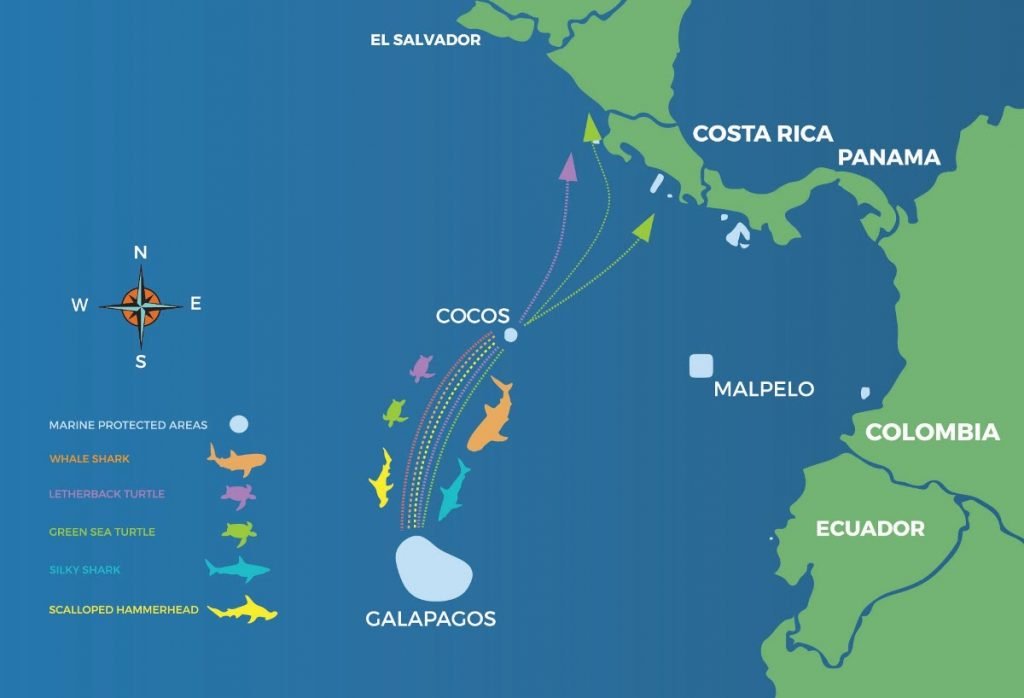 Many of these ships are also transhipping fish and squid from smaller vessels to a mother ship, so they continue to fish until refilling their holds. Monitored by satellite and an onboard automated information system (AIS) required by fisheries convention, many of these ships have been recorded entering the marine reserve fishing illegally. Others turn off their transponders going dark for as long as two weeks, before unloading their holds.
These ships are also polluting the ocean with discarded nets and plastic that is washing ashore along these fragile islands that contain nesting seabirds, penguins and endemic iguanas. Protecting these waters from industrial agents will protect the entire food chain and ensure these areas of rich and diverse marine life endure for future generations.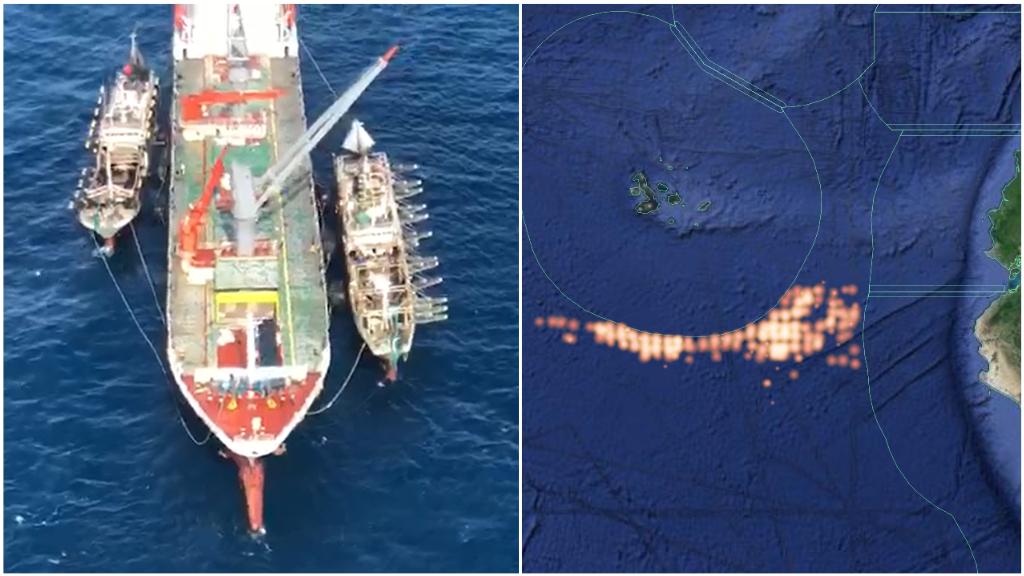 Please sign this petition and urge the governments of Costa Rica and Ecuador to create a protected swimway to save marine species and protect ocean health and the local tourist economy.
A region of extremely high endemism, the Cocos-Galapagos Swimway has been declared a Hope Spot by Mission Blue in recognition of the importance of a bilateral management protection for highly migratory species. This Hope Spot declaration can set the stage for the world's first marine protected area connecting the National Parks of two sovereign nations of Ecuador and Costa Rica.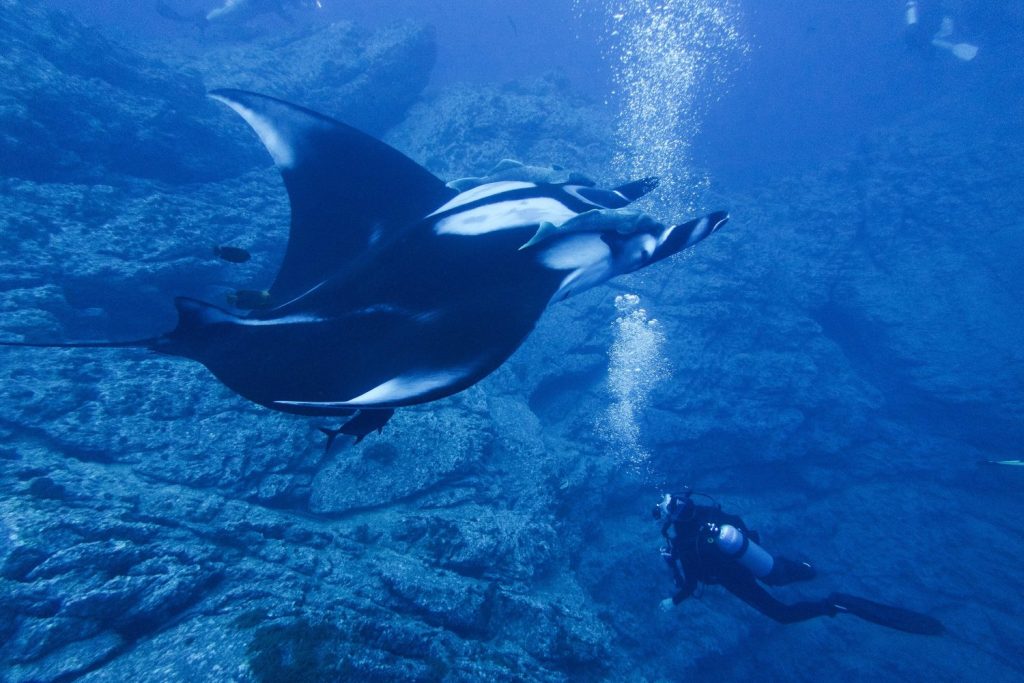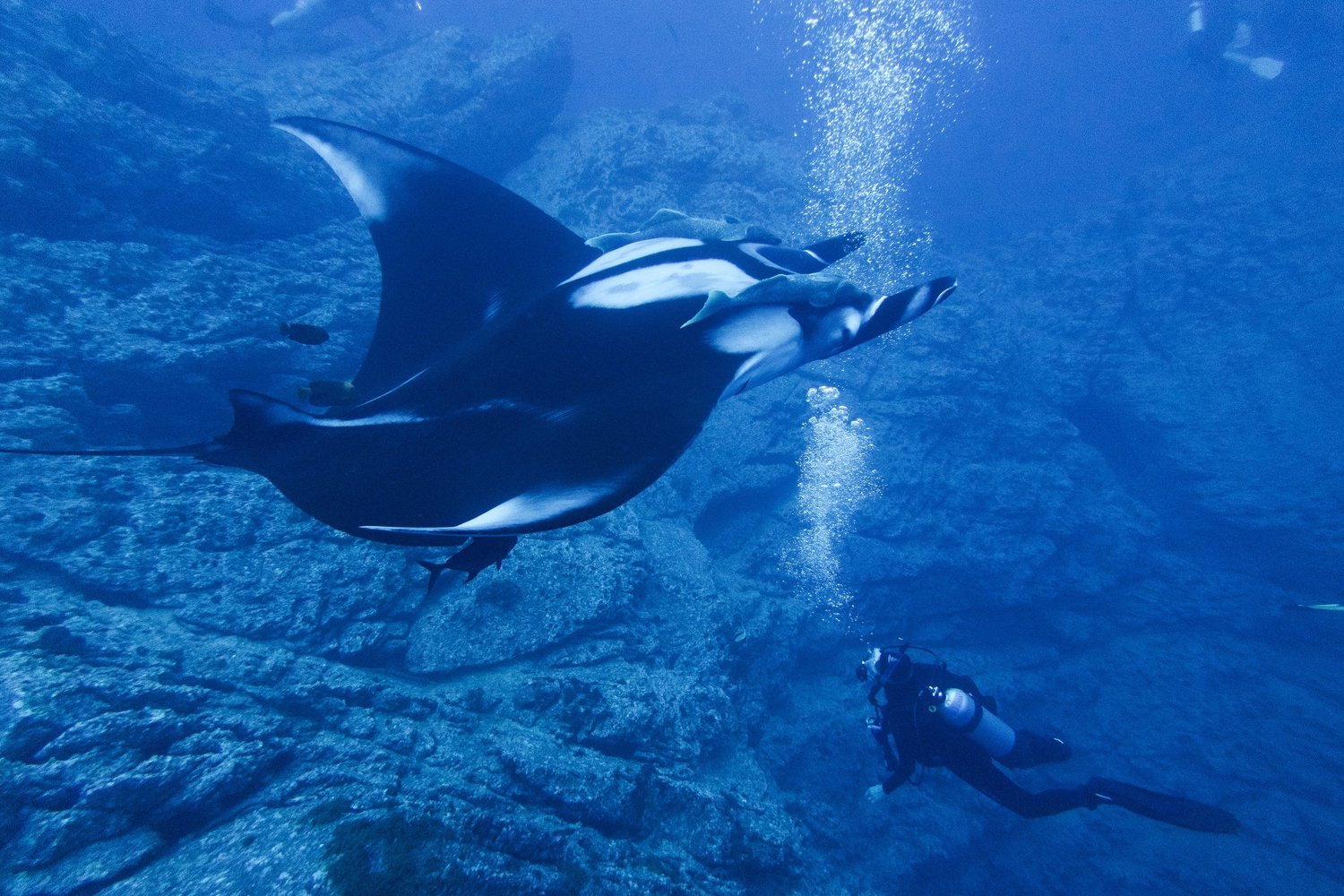 To protect the biodiversity of Costa Rica's Cocos Island National Park and Ecuador's Galapagos Marine Reserve we are joining a coalition of conservationists urging the governments of Costa Rica and Ecuador to work together and fully protect the Cocos-Galapagos Swimway, a marine corridor marine species use to migrate.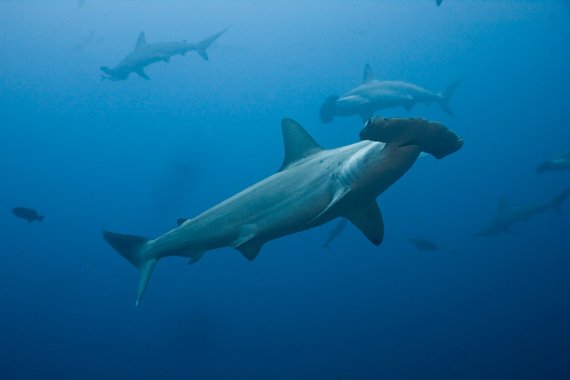 Creating this Swimway will increase protection for species inside and outside the reserves, and contributes to the global plan to protecting at least 30% of the world's oceans by 2030. Both Costa Rica and Ecuador, world famed for their marine protected areas, amazing diving and ecotourism have committed to this goal.
Carlos Alvarado, President of Costa Rica, and Lenín Moreno, President of Ecuador:
We, the citizens of the world, urge you to quickly move forward in creating the Cocos-Galapagos Swimway, the world's first bilateral no-take marine protected area that will safeguard the migratory pathways of critically endangered leatherback sea turtles, scalloped hammerhead sharks, endangered green turtles, and other endangered marine species.
Data providing the scientific justification — completed by an international organization of marine scientists working in the region known as MigraMar — has documented the importance of this region to these species.
By creating the Cocos-Galapagos Swimway, the nations of Ecuador and Costa Rica will protect the marine biodiversity of the Galapagos and Cocos Island World Heritage sites, which are threatened when these highly migratory species move beyond the no-take zones of the reserves and fall victim to fishing pressures.
Furthermore, the Cocos-Galapagos Swimway will set a new precedence by creating a migratory marine protected area for endangered sharks, sea turtles, marine mammals and other marine species
For these reasons, we implore the governments of Ecuador and Costa Rica to sail forward quickly and decisively to reinforce the deserved cutting-edge environmental reputations built through the creation of amazing terrestrial National Parks and extend similar protections to the sea.