Driven largely by the demand for shark fin to make shark fin soup, shark populations are crashing globally. It has been estimated that 100 million sharks are killed for their fins each year. Although condemned by the United Nations and illegal in 31 countries and the EU, the demand for shark fin is driving the trade of both legal and illegal shark fishing. Although shark finning is the most egregious symptom of shark decline, bycatch, directed fishing and other IUU fshing is impacting shark populations globally.
Driven by the high value of shark fin, overfishing sharks is occurring at an increasing rate. Shark fins are difficult to track back to the source, are commonly mislabeled and are easily hidden and smuggled. Fins from sharks harvested illegally are mixed with fins from legal "sustainable or managed" shark fisheries exacerbating the problem. The flow of illegal shark fins is challenging for enforcement officers and customs officials to detect and interdict. Fins from protected and endangered species like hammerheads and other illegally harvested sharks are also mixed with or labeled as legally harvested sharks make enforcement difficult once fins hit the market. Unreported or mislabeled fins also under-represent shark catch and conflict with fisheries management.
The USA is part of the problem.
The National Marine Fisheries Service Fisheries Statistics and Economics Division indicate that nearly 15,000 tons of shark fins were exported from the US to mainland China in 2014. In February 2020 US Customs agents broke up a Miami ring smuggling shark fins from Mexico and exporting to Asia worth over 1 million dollars. In September 2020, another bust exposed a bi-coastal ring documenting over 12,500 pounds of shark fins exported illegally, as well as millions in cash, diamonds and drugs.
Although the US is a minor part of the global trade, shark fin consumption and exports to Asia exacerbate the problem and add to the overall threat of sharks survival.
Starting in California, Shark Stewards has been a leader in reducing the shark fin trade and raising awareness about the plight of sharks. We believe that consumers need to be educated but that the flow has to stop on the high seas and in the ports. Since 2006 we have supported shark fin trade bans in US states, in the Congress and internationally.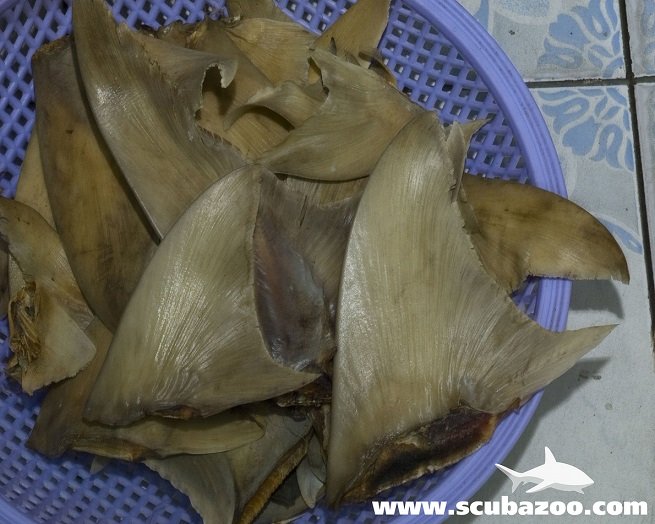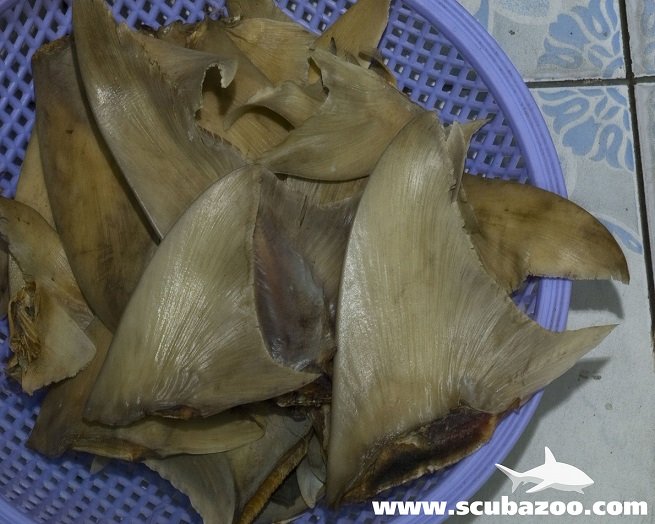 Sign the Petition and Contact Your Senator to SUPPORT the US Shark Fin Trade Ban Senate Bill 877
Globally shark populations are on the decline. 25% of all sharks and rays are threatened with extinction. Sharks are being overfished and the shark fin trade is threatening large species of sharks such as blue sharks with extinction. Join Shark Stewards supporting the US Shark Fin Sales Elimination. The bi-partisan companion bill has passed through the house House and has been forwarded to the Senate. In the Senate, the companion bill has passed through the first committee and has been reported to Senate with amendment(s). Follow the passage here.
US States With Shark Fin Trade Bans
Beginning with Hawaii in 2011, the following states have regulations that ban the sale, trade and possession of a shark fin (with some exceptions).
Hawaii
Oregon
Washington
California
Illinois
New York
Rhode Island
Maryland
Delaware
Massachusetts
Texas
Nevada
New Jersey
Florida

US Territories With Shark Fin Bans
American Samoa
Guam
Marianas Islands

COUNTRIES/JURISDICTIONS WITH FULL OR PARTIAL BANS ON SHARK FISHING (SUCH THAT SHARK FINNING IS ALSO BANNED)
Israel (1980) no shark fishing
Congo-Brazzaville (2001) no shark fishing
Ecuador (2004) no direct shark fishing in Ecuadorian waters, but sharks caught elsewhere may be landed in Ecuador
Egypt (2005) no shark fishing and commercial sale of sharks
French Polynesia (2006) no shark fishing, with exception of Mako sharks
Mexico (2007) no finning; (2011) no shark fishing from May to August
Guinea-Bissau (2008) no shark fishing in marine protected areas
Palau (2009) no shark fishing
Honduras (2010) no shark fishing
The Republic of Maldives (2010) no shark fishing
The Marshall Islands (2010 no commercial shark fishing or sale of shark products
Indonesia (2010) no shark fishing in Raja Ampat
The Cook Islands (2012) no commercial shark fishing, sale, or trade of shark products
The Bahamas (2011) no commercial fishing, sale, or trade in shark products
Marshall Islands (2011) no commercial shark fishing or sale of shark products
Tokelau Islands(2011) no shark fishing in territorial waters
Sabah, Malaysia (2011) no shark fishing, no possession and sale of fins
Brunei (2013) no harvest and importation of shark products
Fiji (2013) no shark fishing
UK Virgin Islands (2014) no commercial fishing of sharks or rays
United Arab Emirates (2014) no shark fishing from February 1 to June 30 and banned all imports and exports of shark products
Kiribati (2015) no commercial fishing in the Phoenix Islands Protected Area and Southern Line Islands
AIRLINES THAT HAVE BANNED SHARK FINS
There are currently 45 airlines with full blanket bans on transport of shark fins:
Virgin Atlantic Airways
Etihad Airways—the national airline of the United Arab Emirates
Air New Zealand
Asiana Airlines
Qantas
Korean Airlines
Eva Air
Aeroméxico
LAN Chile/LATAM Airlines Group
Garuda Indonesia
Qatar Airways
FinnAir
Lufthansa
KLM (Royal Dutch Airlines)
Air Asia
Philippine Airlines (PAL)
Emirates
Air Seychelles
Thai Airways
Cebu Pacific
Swiss Airways
Air France
COPA
Jet Airways
China Airlines of Taiwan
American Airlines
Sri Lankan Airlines
Kenya Airways
Iberia
British Airways
Cathay Pacific Airways
Dragonair
HK Express
Air China
China Southern Airlines
China Eastern Airlines
Shanghai Airlines
China Cargo Airlines
China United Airlines
Air Canada
Malaysia Airlines
Transportes Aéreos Portugueses (TAP)
Airlines that have a partial ban on transport of shark fins (sustainable fins only policy):
Fiji Airways (formerly Air Pacific)
SHIPPING COMPANIES THAT HAVE BANNED SHARK FIN CARGO
Mediterranean Shipping Company (MSC)
Evergreen Shipping Line
OOCL
Hapag-Lloyd
Maersk
Hamburg Süd
Mitsui OSK Lines (MOL)
APL
Yang Ming
NYK Line
HMM
"K" Line
PIL (Pacific International Line)
ZIM
Wan Hai Lines
China COSCO Shipping Corporation Limited
UPS
Tell Fed-Ex to Stop Carriage of Shark Fins