The image of the man-eating white shark has been burned into our collective unconscious, creating a phenomenon of fear catalyzed by the release of the world's first summer blockbuster, "Jaws."It's been 45 years since the movie swam onto the world stage, and the idea of the "killer shark" has continued to be bolstered by popular culture.
Most of the successive movies and books on the subject of sharks in general work to transform a majestic animal into a monster. White sharks, in particular, occupy a space of primal fear in the human mind–becoming prey. As a young surfer in California, I personally watched the fear and the negative impacts of this film, and later as a marine biology student, I observed the backlash as fishing, bycatch, tournaments, commercial fishing and vendettas nearly erased this population from our coastline. After 27 years of protection, this population of white sharks is recovering, but it is not fully recovered.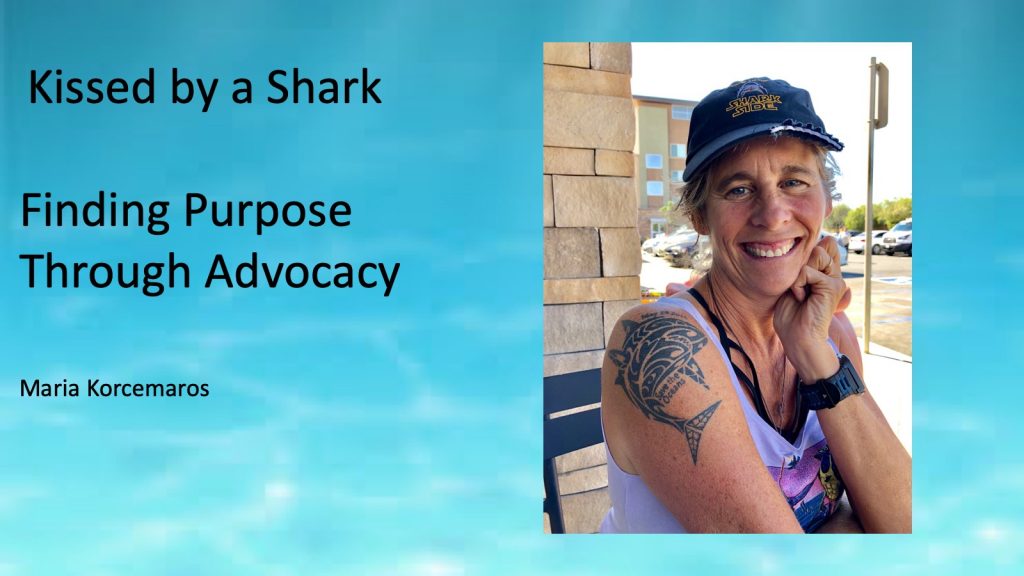 "We gotta get a bigger boat."
Jaws is a classic film, and we now know the predation scenes are absurd and even amusing, but occasionally reality mimics fiction. Like the opening scene of Jaws, Maria Korcmaros (above) suffered a serious injury while swimming alone, but that fear turned into passion for the ocean and saving sharks. Shark Stewards Southern California Chair Maria has since become an advocate for sharks.
"The ocean is a wilderness area, and when we go into the ocean it must be with the understanding that it is occupied by wild animals," she said. "Sharks are not boogeymen. They are animals that deserve our respect and protection." This October, Maria will be leading our 3rd Annual Run 4 Sharks in Newport Beach, virtually and for real (COVID Allowing) while training for Hawaii Ironman.

Tune into our live conversation on Surviving Jaws with Shark Stewards and Maria on YouTube, and learn how to reduce your risk and coexist with sharks. They have more to fear from us, than we from them.
Follow our live shark adventure next next month during #SharkWeek!