Shark Stewards is working in Hawai'i to support House Bill 553, which passed the House and Senate unanimously. The bill will provide necessary protections for Hawaiian mano (sharks).
UPDATE: This law was signed into law and is now in effect as of January 1, 2022.
Hawai'i residents: send Governor David Ige a message asking him to sign HB 553.
This bill would ban shark fishing, an activity that represents the primary threat to sharks worldwide and has had dramatic influence on the hawaiian shark population.
It is estimated that as much as 71% of oceanic shark and rays have been fished from the oceans. Several species of sharks like the Oceanic Whitetip are critically endangered and will benefit from this protection in Hawaiian waters. The current law doesn't prohibit the intentional capture or killing of sharks for commercial or recreational purposes, including for shark trophy hunts, capture of shark pups for the aquarium pet trade or mutilation for their teeth, jaws or other parts. Unfortunately, there have been dozens of these cases over the years, which is why the state Department of Land and Natural Resources also supports this measure as necessary and enforceable.
The bill, follows the state's 2010 adoption of the Shark Fin Sales ban, prohibiting the possession, sale, trade, or distribution of shark fins. A burgeoning shark tourism industry in Hawai'i is generating jobs, revenue as well as providing data on sharks by volunteer divers, such as the Big Island Tiger Sharks of the Shark Research Institute.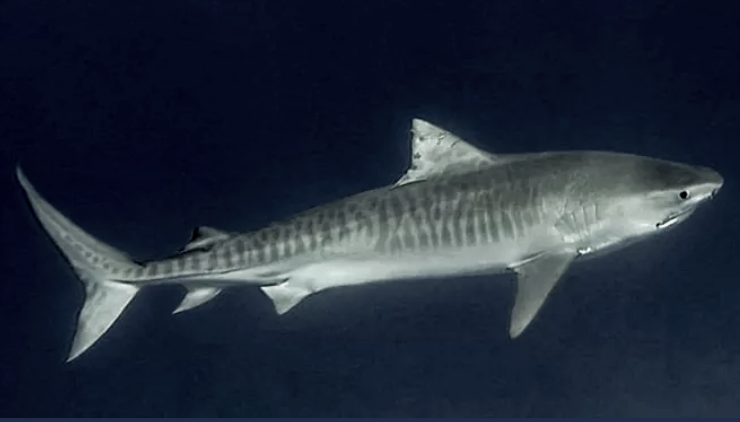 Conservationists and Native Hawaiian leaders are praising this landmark bill passed by the state Legislature that lays out criminal and civil penalties for knowingly capturing or killing sharks within state waters. The law, when passed, would apply to all shark species and make killing, capturing, or hurting any variety of shark or ray a misdemeanor offense punishable by fines starting at $500 and going up to $10,000 for a third offense. Exemptions are included for native Hawaiian cultural practices and scientific research.
The widely supported and first-of-its-kind legislation, which passed the House and Senate, would take effect on July 1 once signed by the Governor.
The Hawai'i shark protection bill awaits Hawaii Gov. David Ige's signature
The Honorable David Y. Ige
Governor, State of Hawaii
Executive Chambers
State Capitol
Honolulu, Hawaii 96813
Phone: (808) 586-0034
Fax: (808) 586-0006
Email Governor Ige
Call or email Governor David Y. Ige. Suggested Script
Dear Governor Ige,
I am writing to urge your support and signature on HB 553, to protect Hawai'i's sharks (Mano). Sharks are critical for the health and balance of our precious ocean ecosystems but have been heavily overfished and are still targeted for sport and in shark tournaments. Sharks are sacred to Hawai'ian people and have a deep cultural value. Shark diving is also bringing a significant amount of tourism to the islands and generates sustainable local jobs.
This law will not prohibit permitted scientific research or interfere with Hawai'ian cultural practices. It is widely supported by scientists, locals and dive and tourism operations.
We sincerely appreciate your action to protect Hawai'is mano for future generations.
(signed)
Status of Bill. Hawaii HB 553
This law establishes an offense of intentionally or knowingly capturing, entangling, or killing a shark in state marine waters, and provides penalties and fines. Provides certain exemptions. Allows the department of land and natural resources to establish rules. Effective 1/1/2022. (CD1)