Triathlete Maria Korcsmaros has more reason to run from sharks, than run for them. In 2016 while swimming alone, the 53 year old mother of three was bitten on the right arm and torso by a great white shark.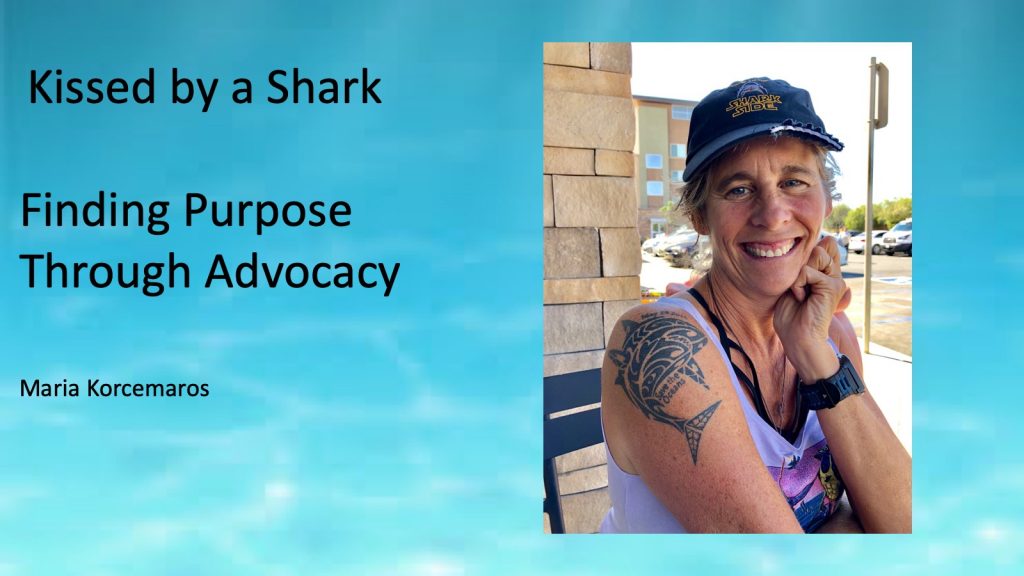 Training for the formidable Ironman Triathlon, Maria had missed her 8 AM swim with her team Tri la Vie, out of Orange County. It was Memorial Day and she had decided to go later in the afternoon with her son, Lucas, and husband, Alex to the beach at Corona del Mar in Orange County. She struggled into her wetsuit and set out into the small surf and murky water alone heading to the first buoy 200 yards from shore. With the plan of swimming a mile for her upcoming half Ironman in June, she rounded the final buoy for the first lap. As she passed the swim buoy, a sudden strike followed by a piercing pain went through her right side from her arm to chest. She knew it was a shark.
A true competitor, as if in a race, she assessed the situation and seeing a Lifeguard boat close by screamed for help. Two Orange County Lifeguards rescued her and rushed her to the nearest triage center. As the first person to be bitten in Orange County, Maria survived the encounter of what is estimated to be a 10 ft Great white shark. One hundred and sixty-one staples and 5 months later she was back in the water doing a triathlon in Mission Bay, San Diego. The event changed her life, and directed her into the world of shark protection.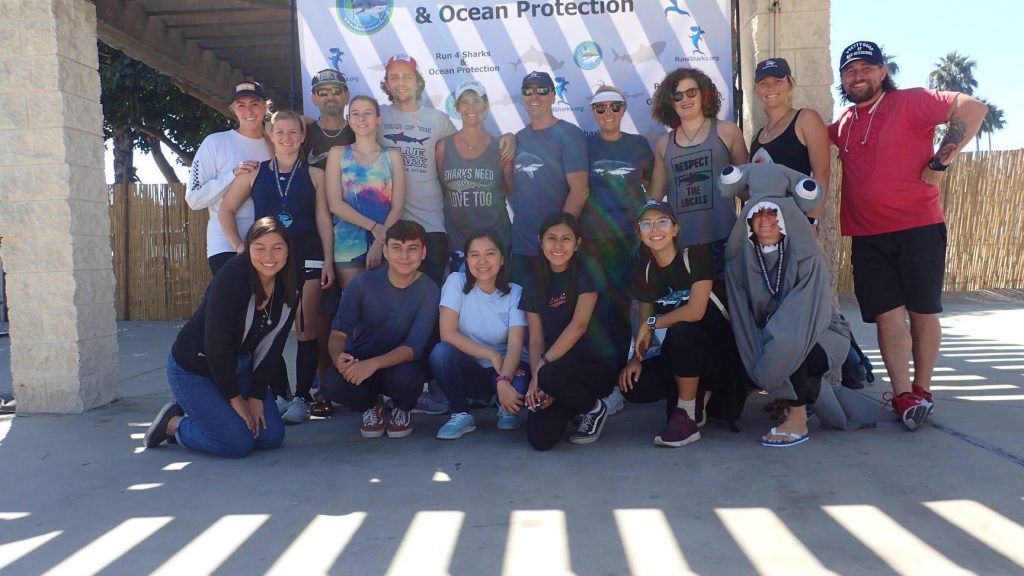 During her recovery, we reached out to Maria to learn her story, and we became friends. Months after her recovery while taking her son Lucas scuba diving at Catalina shortly Maria joined us snorkeling along the surface. Already passionate about the ocean, Maria learned about the huge threats facing many species of sharks. She is now an advocate for sharks and ocean health leading the Southern California chapter of Shark Stewards. With our Run4Sharks & Ocean Protection we are inspiring athletes & youth to get into nature and help protect the ocean. Together we are engaging divers, swimmers, scientists, legislators, kids and the public to save sharks. Our first run in Newport Beach on November 2018 was a huge success with close to 100 participants running & walking a 5k/1 mi Fun Run around the Back Bay. We The event grew and even Covid 19 didn't get us down, where we went virtual and hosted a beach-safe cleanup at the venue.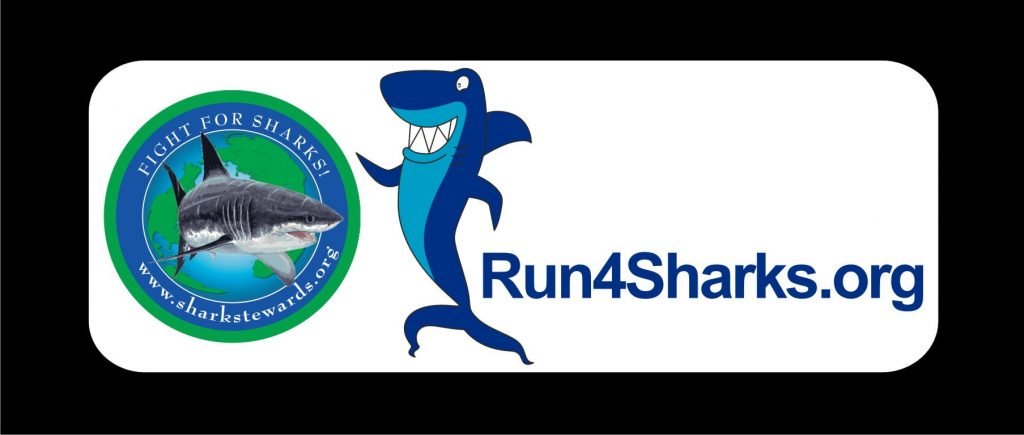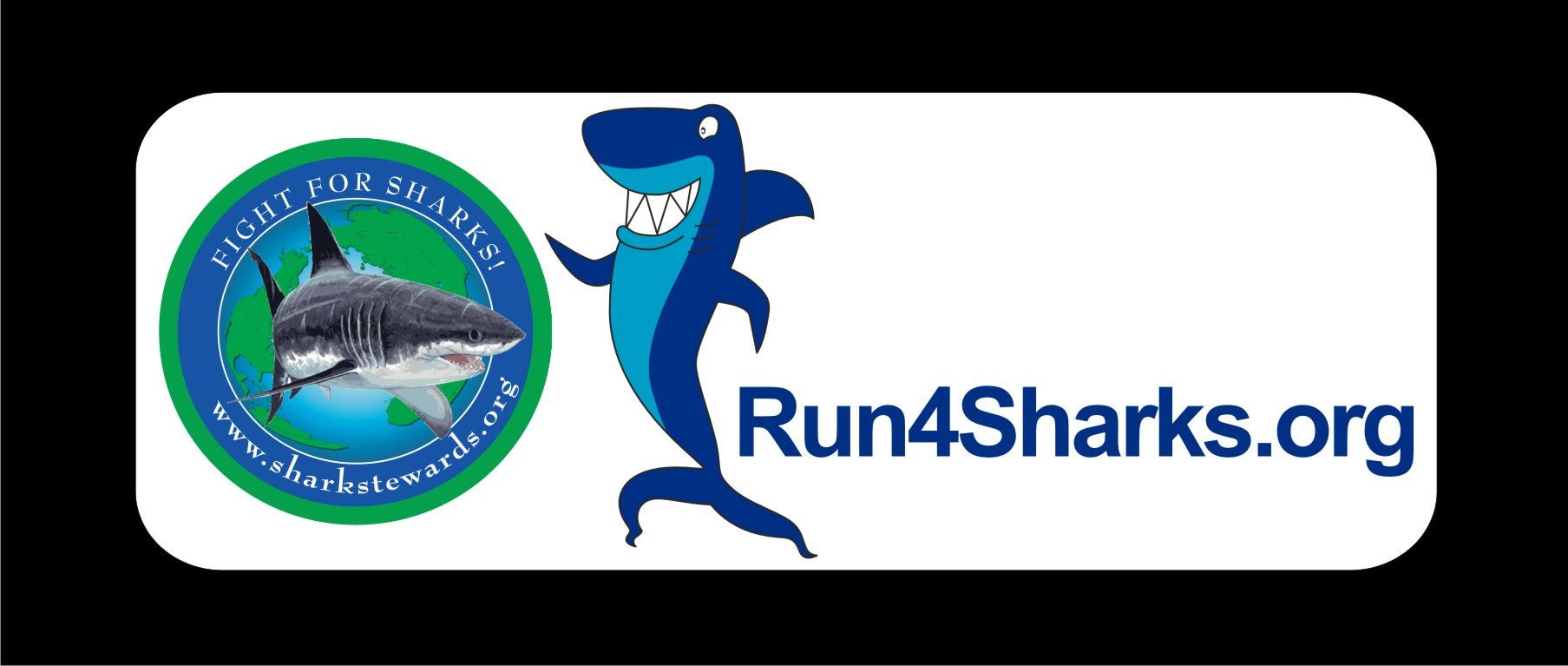 Sponsored by KPC Health & Orange County Global Medical, and supported by individuals and non profit partners, over 100 athletes ran and walked the 5K and 1 mile loop around the beautiful Back Bay estuary. An important element is motivating youth to be healthy and learn about the ocean and is joined by the 100 Mile Club.
Supporting Youth Education and Health
This year we will be joining forces once again with 100 Mile Club to support underserved youth ocean education at our 6th Annual Run4Sharks in October. This year's event is generously sponsored by Suburu Irvine, Beach Cities SCUBA, The Spicy Shark, and includes a health fair with KPC Health & Orange County Global, Sports Conditioning and Rehab, Orange County Paramedics and Lifeguards and other health professionals. Shark and ocean education is provided by Jim Sherpa, the Cal State Long Beach Shark Lab with Dr. Chris Lowe, the Back Bay Science Center, Surfrider Foundation, Newport Beach Chapter, and Shark Stewards.
Thanks to the generous support of people like Gretchen J Augustyn, Tom Ciccione Designs, Peter Farmington, Lush Cosmetics, Medical, Pathwater, Kelly McDonough, Morgan Morgan and Family, Patagonia, Sharkbanz,and all the volunteers.
This event supports our community and underserved youth ocean education. Learn more at Run4sharks.org and sign up to walk, run or volunteer at the 2023 run for sharks and ocean health fair.