Shark Stewards is proud to announce the release of our new book Sharks for Kids: A Junior Scientists Guide to Great Whites, Hammerheads and Other Sharks of the Sea. Meet the ocean's apex predators with the Junior Scientists series for kids ages 6 to 9. The launch is just in time to inspire youth to read a book during COVID, and coincide with our Sharktober education events – virtually!
DID YOU KNOW?
Sharks come in all shapes and sizes, from giant whale sharks the size of school buses to tiny dwarf lantern sharks only eight inches long. Sharks for Kids introduces you to these magnificent creatures through vivid illustrations and photographs of some of the biggest, smallest, and strangest sharks swimming the seas. In this top choice among sharks books for kids, you'll get to know goblin sharks, thresher sharks, and many more.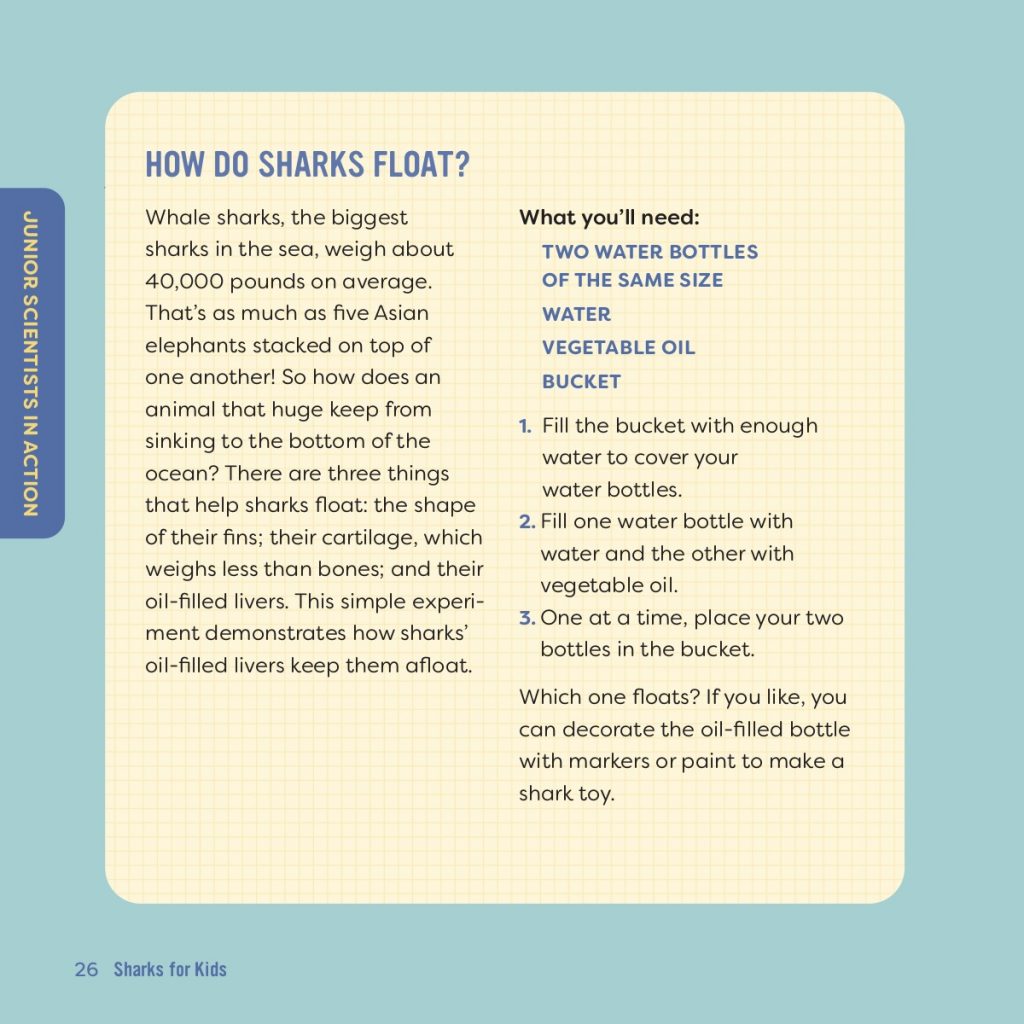 In one of the most engaging sharks books for kids, you'll discover tons of in-depth facts about some of your favorite sharks, including what they eat, how they hunt, their life cycles, and how people around the world are working to protect them. You'll also learn about how they see, smell, and communicate in the deep sea. Your underwater shark adventure begins here!
This standout selection among sharks books for kids includes:
So many sharks!―Check out all the wild information on a variety of species.
Age-appropriate―The content inside this outstanding pick among sharks books for kids is the perfect reading level for kids ages 6 to 9.
Unbelievable images―Sharks books for kids should have colorful photos and illustrations, and this book delivers.
If you've been searching for in-depth sharks books for kids, Sharks for Kids is a cut above the rest.