The Pacific science community, including the Pacific Islands Forum, their expert scientific panel, the National Association of Marine Labs (an organization of over 100 labs including Monterey Bay Aquarium Research Institute, Stanford, and The National Oceanic and Atmospheric Administration), and more, are uniting to say: STOP THE DUMP. The health of the ocean, and ultimately humans is at stake. Shark Stewards has joined an Ocean Health Alliance and Save the Pacific Ocean to advocate against Japan's proposed illegal discharge of irradiated water into the North Pacific Ocean.
What?
1.3 million tons of radioactive waste water from the Fukushima nuclear meltdown will be released into the Pacific ocean sometime in the Spring or Summer of 2023.
Why is this happening?
TEPCO, the Tokyo Electric Power Company, cites storage issues, yet there is a 12-mile radius of land within the exclusion zone where additional tanks could be built.
Why do we care?
Who?
In favor: TEPCO, the Tokyo Electric Power Company, and the Japanese Government have approved this plan
Regulators: IAEA, the UN-created nuclear watchdog organization also responsible for promoting nuclear power, and the Nuclear Regulatory Authority (NRA), the Japan-based nuclear regulator.
Oppose: The Pacific Islands Forum, including expert scientists, over 100 academic institutions from the National Association of Marine Laboratories (NAML), Safecast, Friends of the Earth, Greenpeace, Pacific Island Citizens (Youngsolwara Pacific, PANG, etc.), citizens from across the Pacific, 9 million Japanese citizens, South Korea, and China all oppose this plan. More personal credentials listed at the end of this document.
Contact your representative
CLICK the Button to copy a letter model, then paste it in the form on Democracy.io.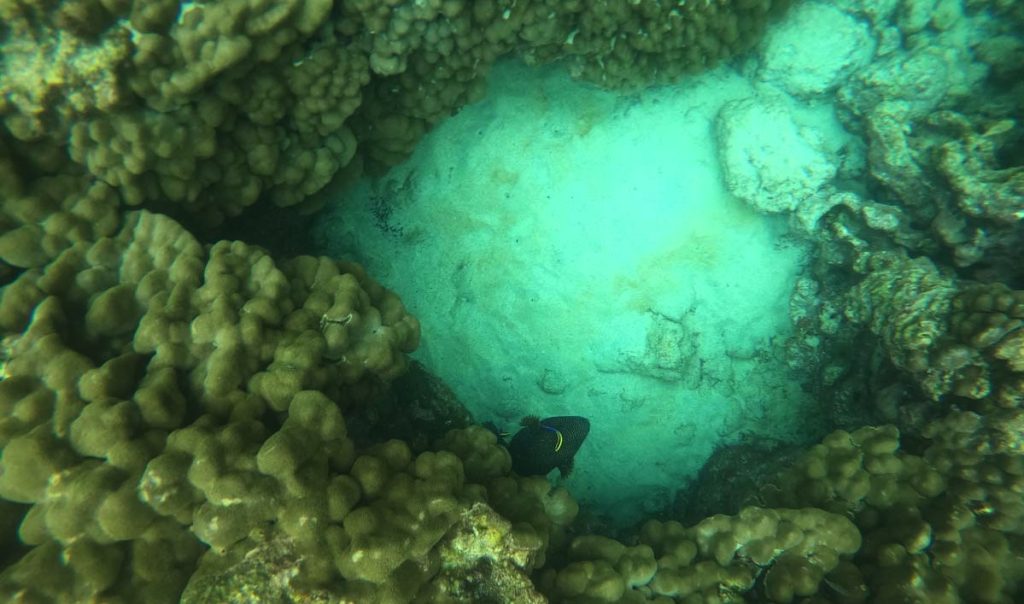 Details:
There are 64 radioactive nuclides in this water, including strontium-90 (Sr-90), cesium-134 (Cs-134), cesium-137 (Cs-137), iodine-129 (I-129), ruthenium-106 (Ru-106), antimony-125 (Sb-125), and cobalt 60 (Co-60), carbon-14 (C-14) and tritium (T).
TEPCO created a processing system, called Advanced Liquid Processing System (ALPS), but they haven't proven it works to remove all of these nuclides. The data they've provided is messy and biased, and only measures 19 out of 64 nuclides. Their data does not follow sound scientific principles.
TEPCO has a reputation for lying about and covering up nuclear waste.
Tritium is a big nuclide in question because the ALPS processing system can't treat tritium and will release it into the ocean.
Tritium, including organically bound tritium (OBT) found at many other reactor sites, is bad to ingest. Tritium bioaccumulates, meaning it works its way up the food chain. When ingested, it causes DNA mutations, which is very serious, causing cancers and organ failure, with detrimental effects on fetal development.
Remember when they told us Mercury in tuna is bad? That's because of bioaccumulation, too. It's like that, but concentrating radioactive materials into your food, which mutate your DNA— causing cancers and organ failure, with detrimental effects on fetal development.
We cannot take this back. Once the waste is in the ocean, it stays there. Some of the nuclides in question, if released, would remain in the ocean for multi-millions of years.
Common misconceptions are that this waste can be diluted and will be safe. However, The assumption that "dilution is the solution to pollution" is scientifically outdated and ecologically inappropriate. That is even more so in the case of the proposed discharges, which will inflict substantial damage to fisheries in Japan, and beyond.
Tritium requires 100 years to break down completely. It should be stored until it breaks down.
"There is no safe level of exposure and there is no dose of radiation so low that the risk of a malignancy is zero"–Dr. Karl Z. Morgan, dubbed the father of Health Physics.
"…there is no safe level of exposure to ionising radiation, and the search for quantifying such a safe level is in vain."—Rosalie Bertell, PhD.
There are alternatives. Instead, they could remediate the radioactive material FAR MORE AFFORDABLY by storing it safely in cement, or using bioremediation techniques like oysters which concentrate the radioactive material into their shells.
Ask
We urge TEPCO, the Japanese government, the NRA, and the IAEA to STOP THE DUMP. They have not proven their methods work. They have not operated with scientific due diligence. The health of the world is at stake.
We also ask the IAEA and NRA to update their nuclear dump standards to be in line with the latest science.
News Coverage:
Incomplete scientific coverage: Important global media companies like the NYT have written about this, but unfortunately did not dive into the science about how dangerous this is. They seem to have regurgitated TEPCO's talking points. The NYT article quotes outdated science that says Tritium is relatively safe, however latest science shows that ingesting tritium mutates mitochondrial DNA, causing cancers and organ failure, with detrimental effects on fetal development. The safety standards are out of date with the science.
Well-researched coverage: Japan Times, for instance, actually dove into the science from the expert scientist panel. The Guardian's opinion piece shares more scientific details and concerns of the PIF.
How can You help?
Raise the alarm to STOP THE DUMP
Sign the petition
Call your senator
Share this with your friends to educate
Other researchers in opposition include:
Dr. Ken Buesseler, PhD Marine Chemistry. Senior Scientist, Marine Chemistry & Geochemistry, Woods Hole Oceanographic Institution
Dr. Arjun Makhijani, PhD Engineering, Specializing in Nuclear Fusion. President & Board of Director, Institute for Energy and Environmental Research
Dr. Antony Hooker, PhD Molecular Biology. Associate Professor and Director, Centre for Radiation Research Education and Innovation, The University of Adelaide
Dr. Ferenc Dalnoki-Veress, PhD High Energy Physics. Scientist-in-Residence, James Martin Center for Nonproliferation Studies. Adjunct Professor, Middlebury Institute of International Studies at Monterey
Dr. Robert H. Richmond, PhD Biological Sciences. Research Professor and Director. Kewalo Marine Laboratory
University of Hawaii at Manoa
Shaun Burnie Senior Nuclear Specialist. Greenpeace Germany
Henry Puna Secretary General. Pacific Islands Forum
Shin Jae-young Head of Marine Conservation Division. South Korean Ministry of Oceans and Fisheries
Rhea Moss-Christian Executive Director. Western and Central Pacific Fisheries Commission (WCPFC)
Arnie Gundersen, ME, BS Nuclear Engineering. Chief Engineer & Director Fairewinds Energy Education
Additional news and sources:
Science Despite Opposition, Japan May Soon Dump Fukushima Wastewater Into the Pacific
How you can help
From sharing this information, to calling your senators—there are tangible ways you can help.
2023 – Copyright Save the Pacific Ocean
Resources
"Tuna caught off California carry radiation from the Japanese disaster, Stanford scientist finds" https://news.stanford.edu/news/2012/may/tuna-radioactive-materials-053012.html
"Cesium-137 can get into your body if it's inhaled or ingested. Exposure to radiation from cesium137 can result in malignant tumors and shortening of life. "
https://semspub.epa.gov/work/HQ/176308.pdf
"Scientists say impact of long term low-dose [radiation] exposure to the environment and humans are unknown, and that tritium can have a bigger impact on humans when consumed in fish than in water."
https://www.sfgate.com/news/article/Japan-OKs-plan-to-release-Fukushima-nuclear-plant-17180803.php
"Fukushima Radiation Detected Off California Coast" https://www.iflscience.com/harmless-levels-fukushima-radiation-detected-california-coast-26283
"Tests of milk samples taken last week in Spokane, Washington., indicate the presence of radioactive iodine from the troubled Fukushima Daiichi nuclear plant in Japan " https://www.nytimes.com/2011/03/31/us/31milk.html
Greenpeace Summary & Recommendation
https://www.greenpeace.org/static/planet4-japan-stateless/2021/12/9a52607f-public-comment-on-fukushima-radiological-assessment-.pdf
Fairewinds Recommendations:
https://www.fairewinds.org/fairewinds-recomendation-for-fukushima/?rq=Fairewinds%20reco
University of Hawaii Recommendations:
https://www.hawaii.edu/news/2022/05/02/treated-nuclear-wastewater-dump
Paul Stamets Recommendation & Petition:
https://www.permaculture.co.uk/articles/how-mushrooms-can-clean-radioactive-contamination-8-step-plan
Lasers could cut lifespan of nuclear waste from "a million years to 30 minutes," says Nobel laureate
https://bigthink.com/the-present/laser-nuclear-waste/
Science: Opening the floodgates at Fukushima
https://www.science.org/doi/10.1126/science.abc1507
Friends of the Earth Statement: TEPCO Dumping Radioactive Wastewater Into Sea
Nuclear Consulting Group: Should TEPCO / Japanese Government Dump Tritium-Contaminated Water from Fukushima into the Sea?
Official TEPCO AFPS Water Treatment Plan:
https://www.iaea.org/sites/default/files/report_1_review_mission_to_tepco_and_meti.pdf
Official TEPCO Decommissioning site:
https://www.tepco.co.jp/en/hd/responsibility/index-e.html
Impact of Radioactive Wastewater on Marine Life
Fukushima: Contaminated water could damage human DNA
https://www.bbc.com/news/world-asia-54658379
Journal of Radiation Research: Health effects triggered by tritium
https://academic.oup.com/jrr/article/62/4/557/6256015
Scientific American: Is Radioactive Hydrogen in Drinking Water a Cancer Threat?
https://www.scientificamerican.com/article/is-radioactive-hydrogen-in-drinking-water-a-cancer-threat/#:~:text=Cancer%20is%20the%20main%20risk,some%20other%20biologically%20important%20molecule
Overview by Greenpeace
https://www.greenpeace.org/static/planet4-japan-stateless/2021/03/ff71ab0b-finalfukushima2011-2020_web.pdf
3D Animated Reactor Overview
https://www.thenation.com/article/archive/seven-years-on-sailors-exposed-to-fukushima-radiation-seek-their-day-in-court/
Petitions
https://actions.sumofus.org/a/japan-stop-tepco-dumping-nuclear-waste-in-the-pacific?sp_ref=772864211.99.182249.t.0.2&source=tw