It's that time of year again. Discovery Channel's most popular program is filling our screen with thrills, teeth, soft-science and misconceptions. This year's week-long frenzy included Mike Tyson vs Shark. It's a good thing sharks don't have earlobes, but the farcical bout is another inane example of the sensational series, promoting unfounded fright, fear and thrills, and now a wife-beating pugilist paired against an innocent great white shark.

Michael Phelps Vs Shark in 2019, and Tyson Vs Shark in 2020: the underlying story is Man against Shark. The truth is sharks are amazing, important to the ocean and they are disappearing from the oceans. Sharks are in the final round, facing a knockout.
Keep the Sharks in Shark Week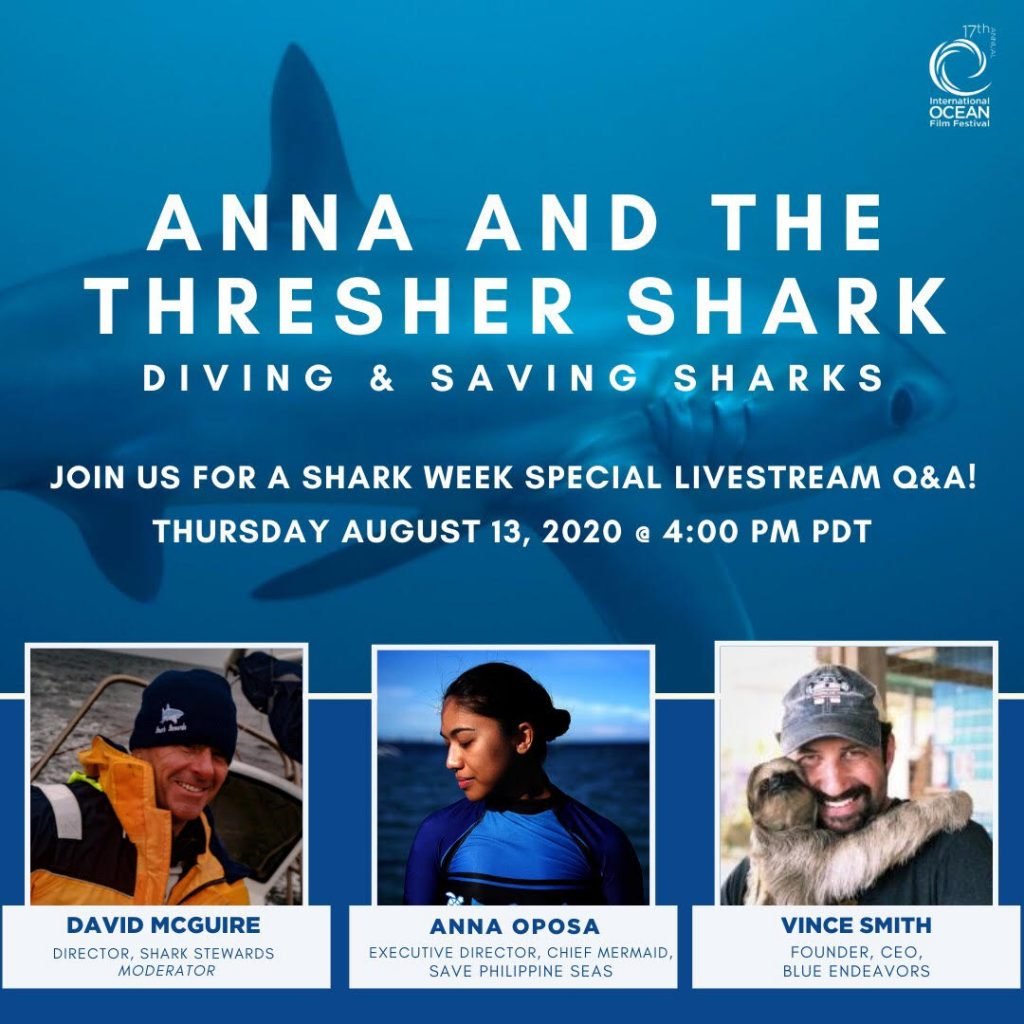 With the International Ocean Film Festival, Shark Stewards has been hosting virtual films and conversations from fish farming to sharks. While the programming focuses on white sharks and shark attacks, scores of species like hammerhead sharks and manta rays are threatened with extinction. Dive in and help Shark Stewards save sharks before it's too late.
In our own version of Shark Week, we featured the film Anna and the Thresher Shark, and discussed thresher sharks, dive ecotourism and conservation in the Philippines. We joined Blue Endeavors Executive Director Vince Smith and Save Philippines Seas Founder and Executive Director Anna Oposa in a discussion on the film and saving sharks through diving with the International Ocean Film Festival (IOFF).
Learn about "Advocasea" with activists like Anna and dive tourism, and also how you can support shark and marine protection with Blue Endeavors,
For a link to the films, and panel discussions visit the virtual IOFF.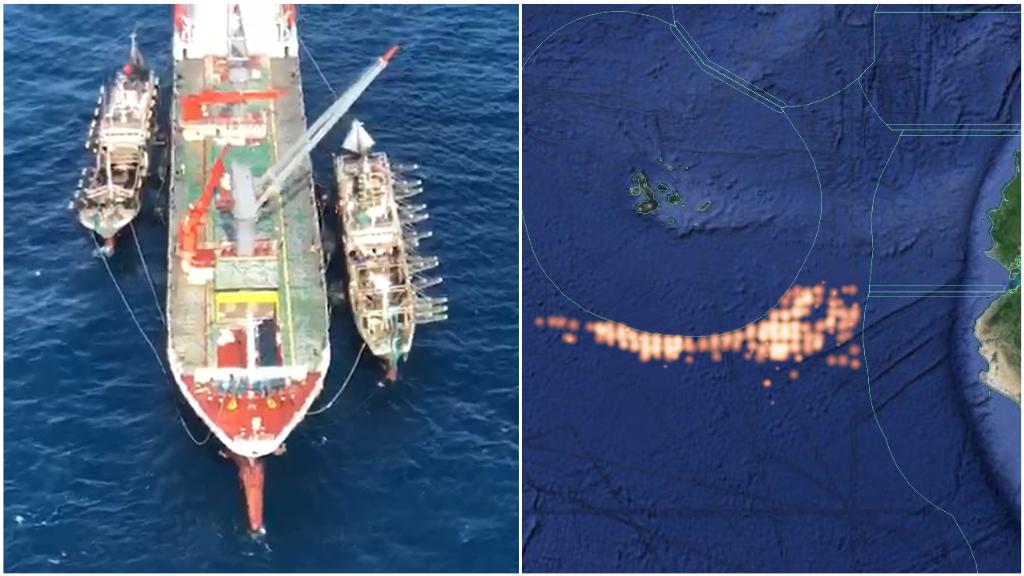 Fishing Fleet Converges on Galapagos' Sharks
Since July, a fleet of almost 300 Chinese fishing vessels have been fishing along the edges and encroaching inside the Galapagos. Many of these illegal fishers are accused of "going dark" or illegally turning off their transmitting beacons. Taking advantage of the global COVID crisis, these vessels are targeting sharks and other large species in the reserve and along the migratory pathway shared by other species such as sea turtles. Images from Global Fish Watch indicate industrial fishing of protected species that migrate into and out of the waters of the Galapagos.
The Galapagos Navy and NGOS are converging to document and intervene in this crisis. These sensitive areas need additional protection and international action by the UN, but consumers can act by boycotting any Taiwanese or Chinese tuna products such as Bumble Bee Tuna owned by the infamous Fong Chun Formosa Company.
Take Action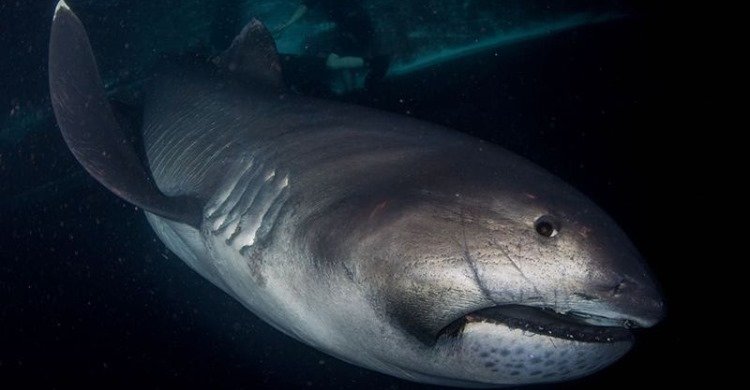 Featured Species Megamouth
Our Shark Week featured species is not Jaws, it's Megamouth (Megachasma pelagios) a large and rare species, reaching weights of 2700 pounds and lengths of 17 feet. Megamouth is the smallest of the three species of filter-feeding sharks which include the whale shark and the basking shark. First described in 1976 after being fished up on an anchor by the Navy of Honolulu, this shark is rarely seen. Megamouth sharks have been documented only 236 times worldwide, over half in Taiwanese fisheries. They swim near the surface as well as depths of 15,000 feet!
Learn More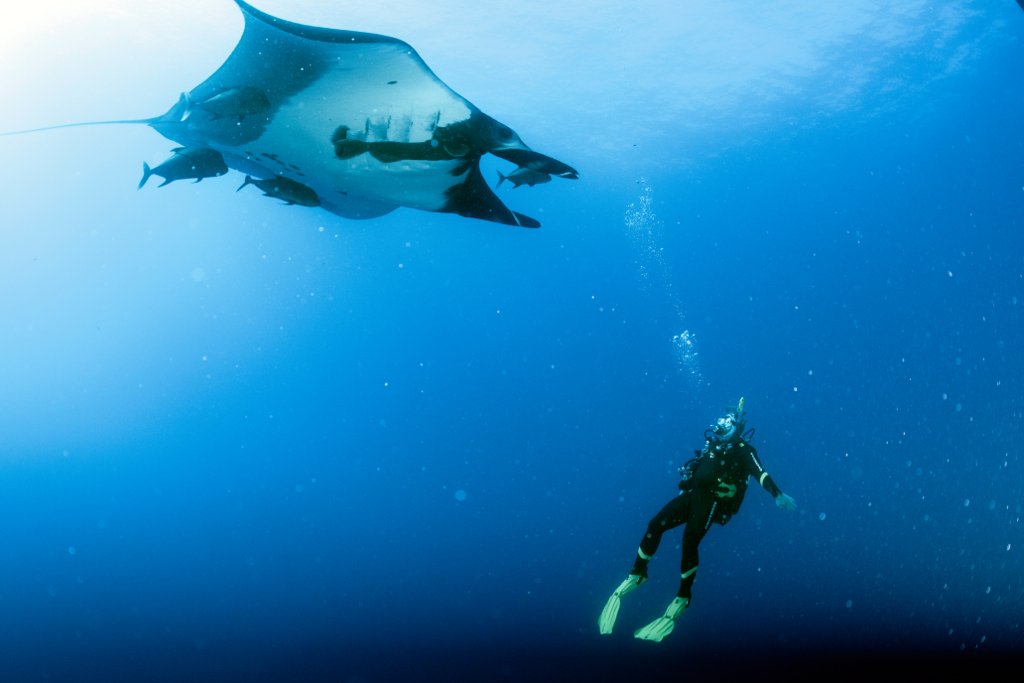 Dive in with sharks and mantas and be part of our science team!
Join Shark Stewards and Blue Endevours on our Socorro Island Manta Ray science dive trip to Socorro Island in June 2021. Members and students will be developing and collecting data via underbelly photographs and measurements for a new cutting edge cloud based database of giant mantas that we are developing using facial recognition software to allow researchers to learn more about these unknown pelagic animals.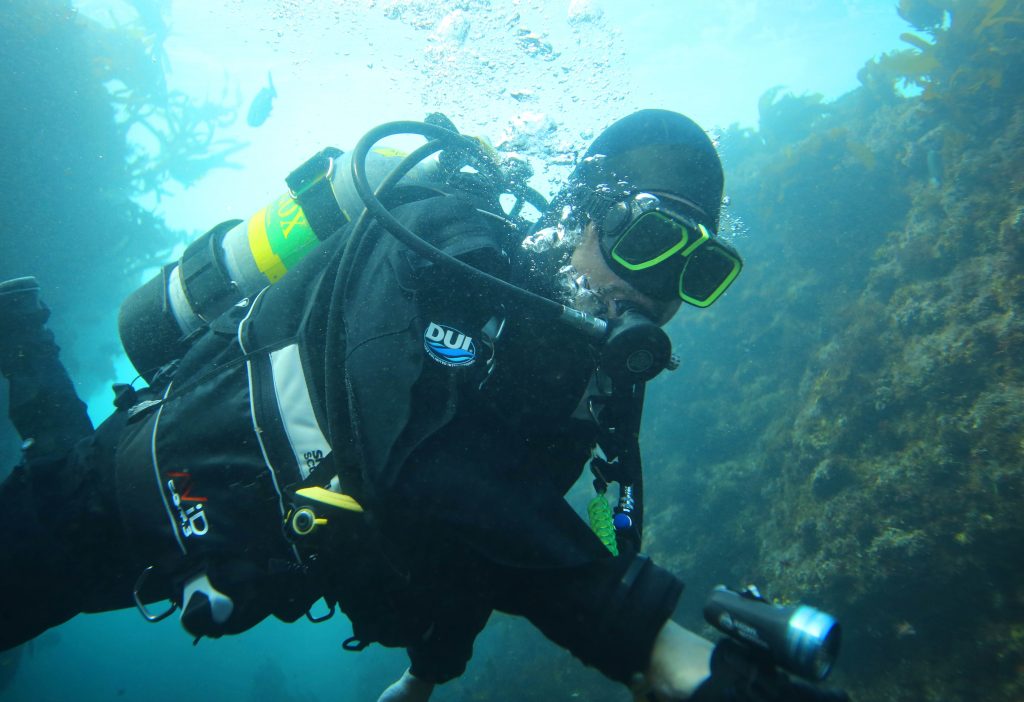 Citizen Science- Snapshot Calcoast
Dive in for sharks and science in our California Marine Protected Areas with the California Academy of Sciences and the California MPA Collaborative. You can join us at Lovers Point- Julia Platt State Marine Reserve August 16 to collect tide pool observations or dive and collect observations in iNaturalist. Join the project individually wherever you are on the California Coast, physically distant and hyper-local June 1st-November 16th and (hopefully) more traditional together November 28th-December 16th.

Please- Know Your MPA, and don't remove wildlife from the intertidal or ocean in our MPAs.
Learn More
Live Like a Shark
Swim in a shiver, but keep your distance;
stay connected and try not to bite each other;
wash your fins frequently and:
always keep smiling.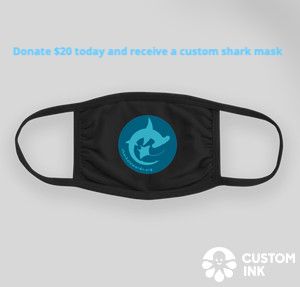 DONATE to SAVE SHARKS
Keep your shark face on during COVID! New shark masks- 3 ply cotton, fitted CDC recommended with our new logo. $20 suggested donation.
Events
June 1st-November 16th Snapshot CalCoastSharkBites Follow our live shark adventures on Instagram and live with shark fun and facts!
September 26 Sharktoberfest with the Sanctuary- virtually!
June 23-July 3rd 2021 Socorro Island Manta Ray science dive trip to Socorro Island with Blue Endeavors.
With your support, we keep sharks swimming and the ocean healthy.
Shark Stewards is a 4 star Charity Navigator, Platinum Guidestar ranked charity and a proud project of the Earth Island Institute.