An alarming new study published in Science June 15, 2023, reveals that sharks are at a much greater risk of going extinct than previously thought.
Surveying nearly 400 coral reefs around the world, a team of scientists documented that sharks are vanishing from waters where they were once common. This is a deeply disturbing sign that the ocean's guardians are in even greater peril.

The study indicates that populations of five common reef sharks have suffered staggering declines of between 60 percent to 73 percent over the past 50 years. Along with the sharks, the health and functionality of coral reefs in the absence of sharks, are also in decline.

This study follows two other studies in 2020: one reporting that sharks are virtually absent from 20% of the world's coral reefs; and the other forecasting the significant impacts of shark decline on ecosystem health and an associated decline of other species. It is far past time to protect sharks and their habitat.

Learn More

Saving Sharks Can Save the Ocean
It is urgent we protect sharks from overfishing, but also to protect the ecosystems they inhabit, and the species associated with them.
Grey Reef Sharks (Carcharhinus amblyrhynchos) once common, now endangered. Click for science sheet. (Photo Albert)
Shark Buddies: Connect and Protect
Shark Steward's mission is to save endangered sharks and rays from overfishing and the wildlife trade, and protecting critical marine habitat.
We do this by applying science and providing education towards policy to restrict and manage fisheries, regulate the fin trade and establish marine protected areas.
We are excited to launch three new partnerships and campaigns protecting shark habitat through marine protected areas in Mexico, Hawaii and Indonesia. Support sharks and their habitat directly by connecting to our shark community scientists program, observing sharks, recording data and reporting illegal fishing.
You don't have to dive to get, or give, a Shark Buddy Certificate! Your $100 donation goes to engaging divers monitoring sharks and eyes-on reporting, increasing protection for mobula rays, sharks and their habitat through our Shark Watch program.
Help us protect reef and pelagic sharks by donating and connecting through your donation through the Shark Buddy program connecting divers, photographers and sharks. Receive a photo of a real
shark and certificate as a gift with your tax deductible donation.
All donations received go directly to support our conservation campaigns.
Experience Art and Sharks on our Sharktober Cruise
Save the date for our first Art for Sharks Golden Gate Benefit Cruise October 15, 2023 on the San Francisco Bay, aboard the luxury vessel Empress.
Converse with shark specialists and artists, watch for whales and wildlife, imbibe, and enjoy a spectacular sunset outside the Golden Gate Bridge. Opportunity drawings for original ocean art to benefit our marine protected area campaigns.
Join us the day before for one of our Farallon Island Wildlife Expeditions (or one of our other fall dates) in our Greater Farallones National Marine Sanctuary. Experience the seabirds and marine mammals near the Devil's Teeth, the most significant aggregation of large white sharks and other marine megafauna in the world, and learn how marine protection works firsthand.
Protecting Pacific Ocean Reefs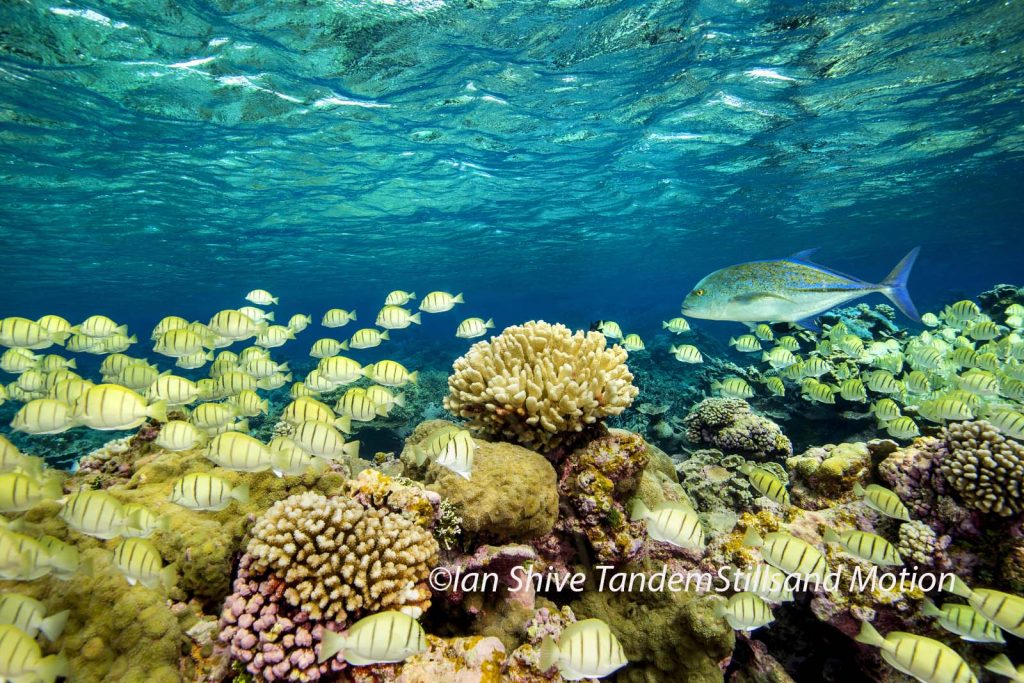 Newly proposed Sanctuaries will improve reef and reef shark protection.
Support the establishment of the Papahānaumokuākea and Pacific Remote Islands National Marine Sanctuaries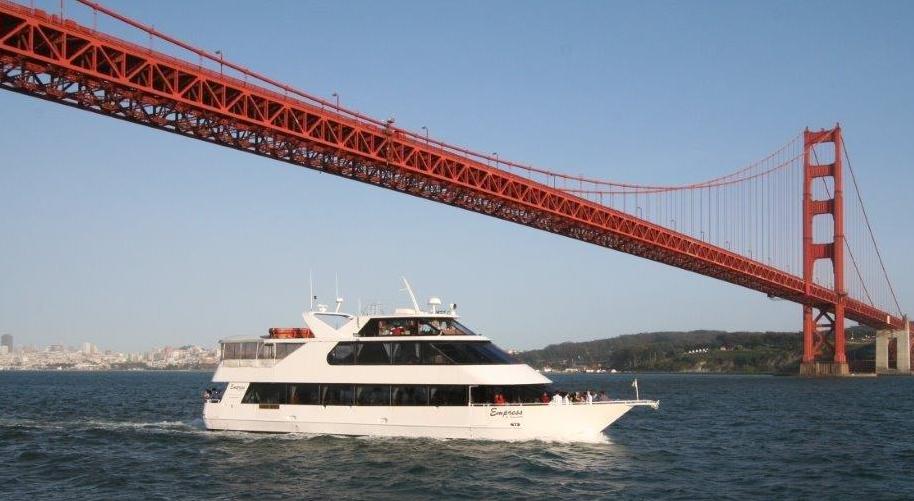 September 16- Nov 3 Sharktober Sanctuary Wildlife Expeditions to SE Farallon Islands. Experience our National Marine Sanctuaries and CA Marine Protected Areas on a cruise seeing whales, seabirds, weird marine wildlife and maybe a great white shark!
October 15, Sharktober Golden Gate Bay Cruise And Art for Sharks Wildlife Benefit Celebrate Sharktober on the San Francisco Bay with art and nature on the magnificent San Francisco Bay. Advance tickets to this exclusive event on the luxury yacht Empress. Original ocean art available to support our endangered shark protection program.
Buy Advance Tickets to this benefit event!
With your support, we keep sharks swimming and the ocean healthy. We value your time, your passion, and any size donation.
Shark Stewards is 4-star rated by Charity Navigator, Platinum-ranked by GuideStar, a member of 1% for the Planet, and a proud project of the Earth Island Institute, a federally registered 501(c)3 non profit.
Will you help us save sharks with your donation?
Copyright © | 2023 | SHARK STEWARDS | All rights reservedOur mailing address is:
Shark Stewards, PO Box 617, Sausalito, CA 94966
Add us to your address bookWant to change how you receive these emails?
Update your preferences or Subscribe to our monthly newsletter.